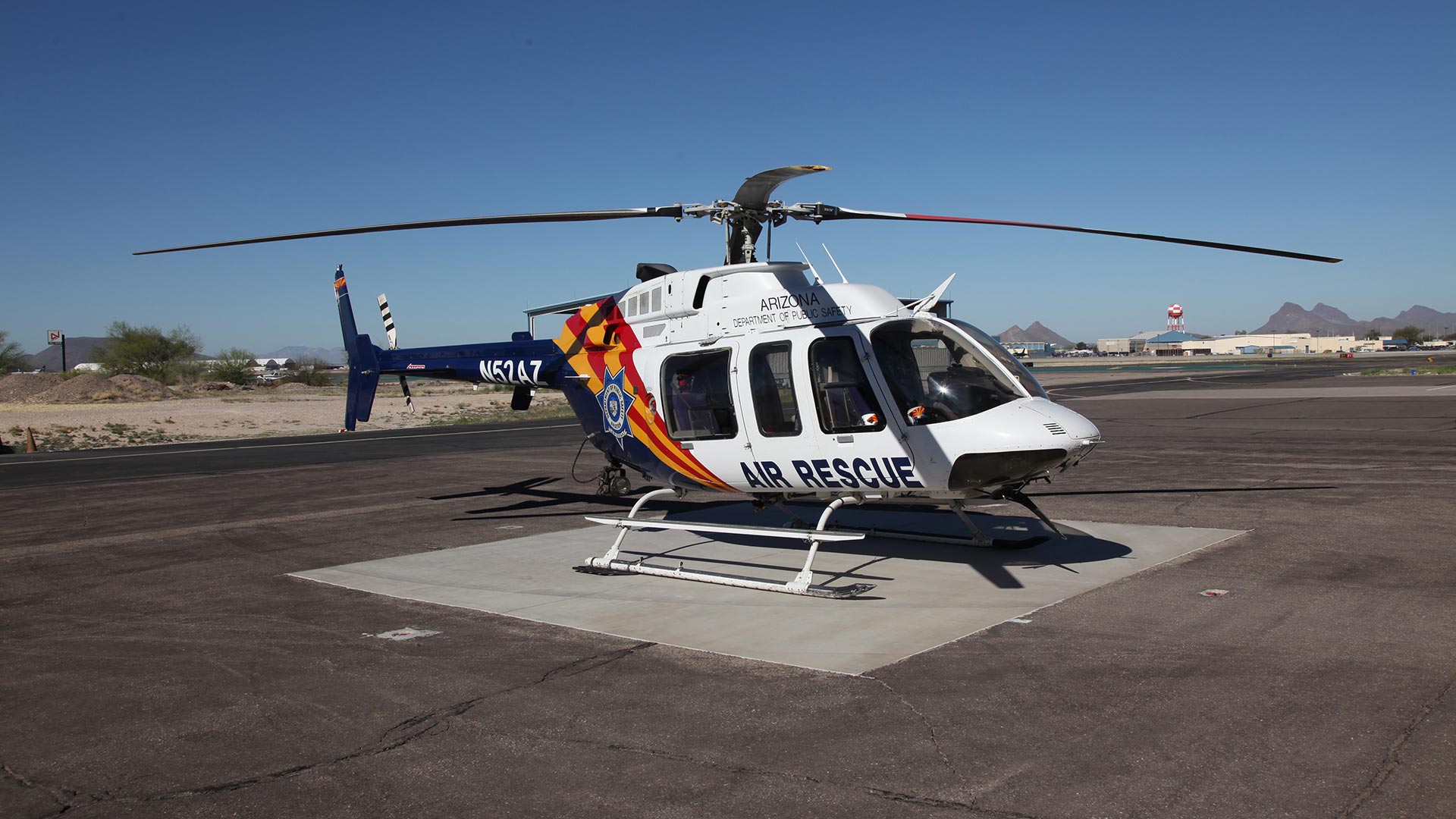 One of two Arizona Department of Public Service Helicopters stationed in Tucson.
Zac Ziegler
A busy day for a state helicopter rescue crew has prompted the Arizona Department of Public Safety to warn the public about the danger of heading out on hikes ill prepared.
The Tucson-based DPS helicopter crew rescued six stranded hikers on Sunday.
Pilot Hunter French said that was the most people he has ever picked up in a day.
"We rescued four individuals out of Sycamore Creek and then we did two individuals out of Seven Falls," he said.
French said this is the busiest time for rescuing hikers. Warming spring weather entices people to trails, but one concern is they do not come fully prepared.
"People go out, they think they're only going to be hiking for an hour or two," said helicopter paramedic Phil Castellano, who was working with French Sunday. "They bring a bottle of water with them, and it turns into six, seven, eight hours later. Now they're lost and out of water."
Both crew members recommended people bring at least a gallon of water and prepare to be out all day. They also said it is wise to layer clothes, tell others where you intend to hike and come prepared to be on the trail for an entire day.