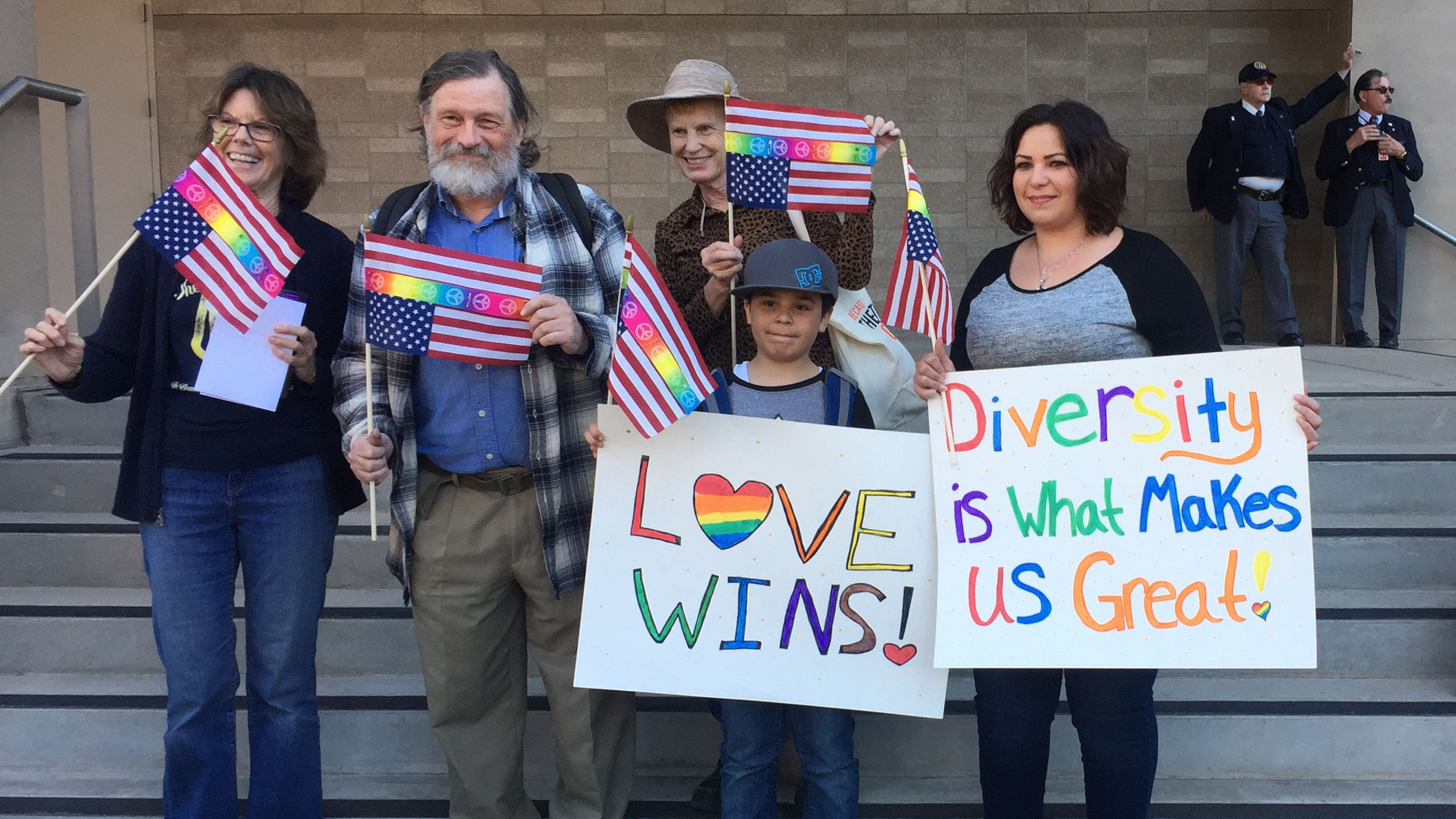 Vanessa Barchfield, AZPM
More than 700 people demonstrated in downtown Tucson Tuesday against actions that President Donald Trump took in his first week in office.
Tucson police, who said the gathering was peaceful and without incident, provided the estimate for the size of the crowd lining the sidewalk in front of the federal courthouse and the building that houses Republican Sen. John McCain's office.
They protested Trump's executive orders banning refugees and people from several mostly Muslim countries, and his order to build a wall on the Mexican border.
Felicia Uribe said she came in honor of her grandmother who migrated to the U.S. from Mexico.
"Most people aren't as blessed as we are to be born here," Uribe said. "And I don't think it's fair that we get to pick and choose when we help people."
Sandra Hoy Johnson said she came to deliver a message to McCain.
"Be brave again John McCain; say no to Trump," Johnson said. "You know he's a war hero, so he needs to be brave again."
Nate Terani, a Muslim, said he came to represent military veterans.
"I think it's important for folks that served in the military, that took an oath to uphold and defend the Constitution to show that what the Trump administration is doing is completely unconstitutional," Terani said. "It betrays the sacrifice and service of veterans everywhere."
This is the second protest of Trump in downtown Tucson since he took office 12 days ago. The Women's March, held a day after his inauguration, drew an estimated 15,000 people.