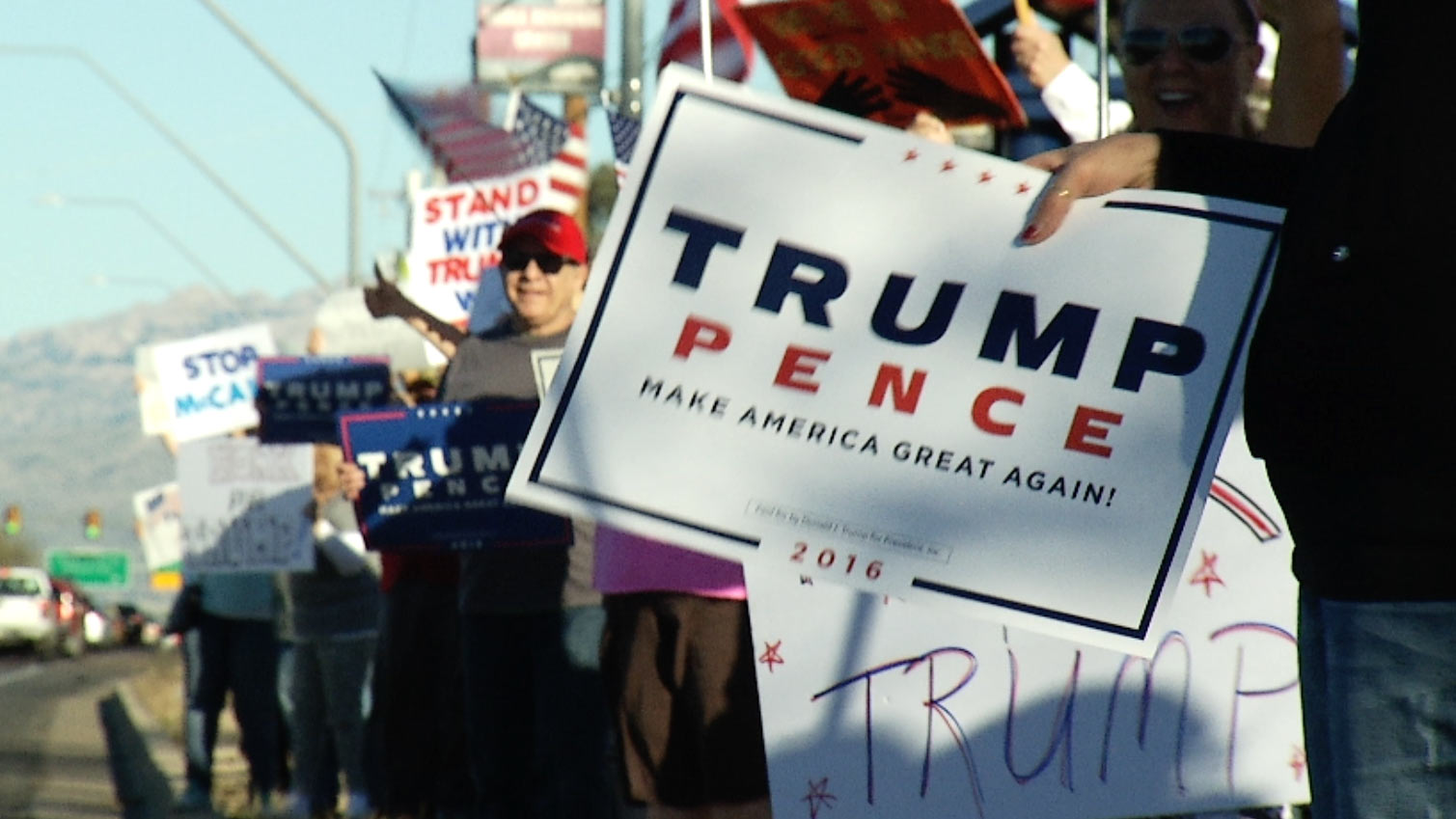 Supporters of President Trump rally along Tucson's Tanque Verde Road, Feb. 22, 2017. (PHOTO: Steve Riggs, AZPM)
Tucson supporters of President Donald Trump are speaking out about what they call one-sided media coverage and working to counter the idea that the president has little support in Southern Arizona.
Around 100 supporters of Trump waved U.S. flags and signs during a bottleneck at the east-side intersection at Sabino Canyon and Tanque Verde Road during rush hour on Wednesday afternoon. Parralee Snyder, an organizer of rallies like this one, said Trump is doing what he promised.
"All of his policies, the kinds of things that he talked about during the campaign, are part of the way I think … and so it is a comfort to me that he was elected and is working on fulfilling his promises to the American people."
Pima County Republican Party Chairman David Eppihimer said he supports Trump's moves for mass deportations and wanting those who enter the U.S. legally to assimilate quickly.
This country is about a unified America, with the one language and one set of goals. I would say come within our society, assimilate and be like us" - David Eppihimer
Organizers have said they have planned more rallies, including one next week outside Arizona Republican Senator John McCain's office, to protest his criticism of Trump.