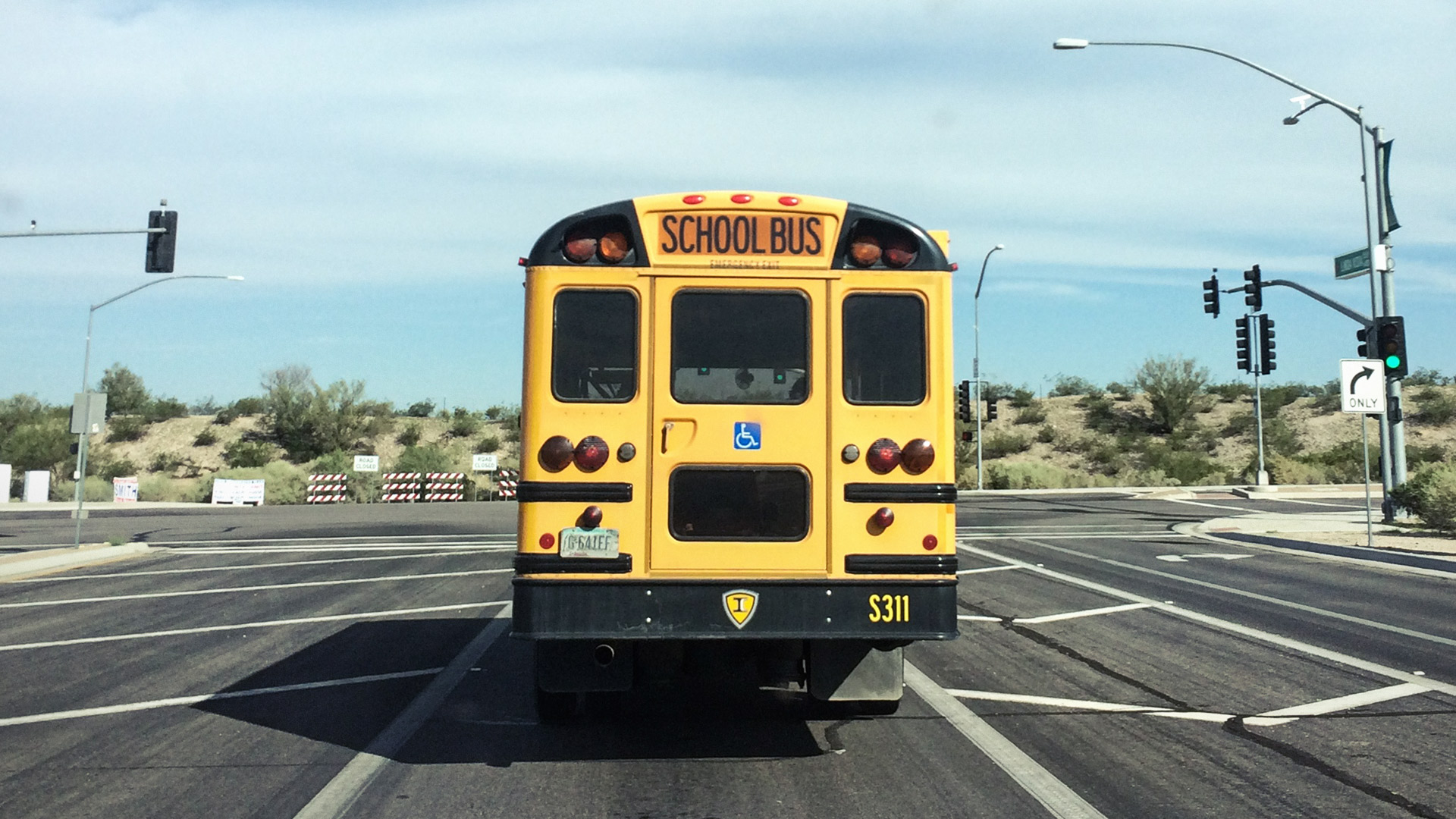 A school bus stops at an intersection on Tucson's northwest side.
Colleen Greer/AZPM
A proposal being filed by state Sen. Debbie Lesko, R-Peoria, would eventually open vouchers to all children in Arizona.
Vouchers are currently available for students with disabilities or those attending D- or F-ranked schools.
Lesko said she expects the proposal to give a family about $5,000 to help pay for tuition at a private school.
A similar bill failed in the Legislature last year.