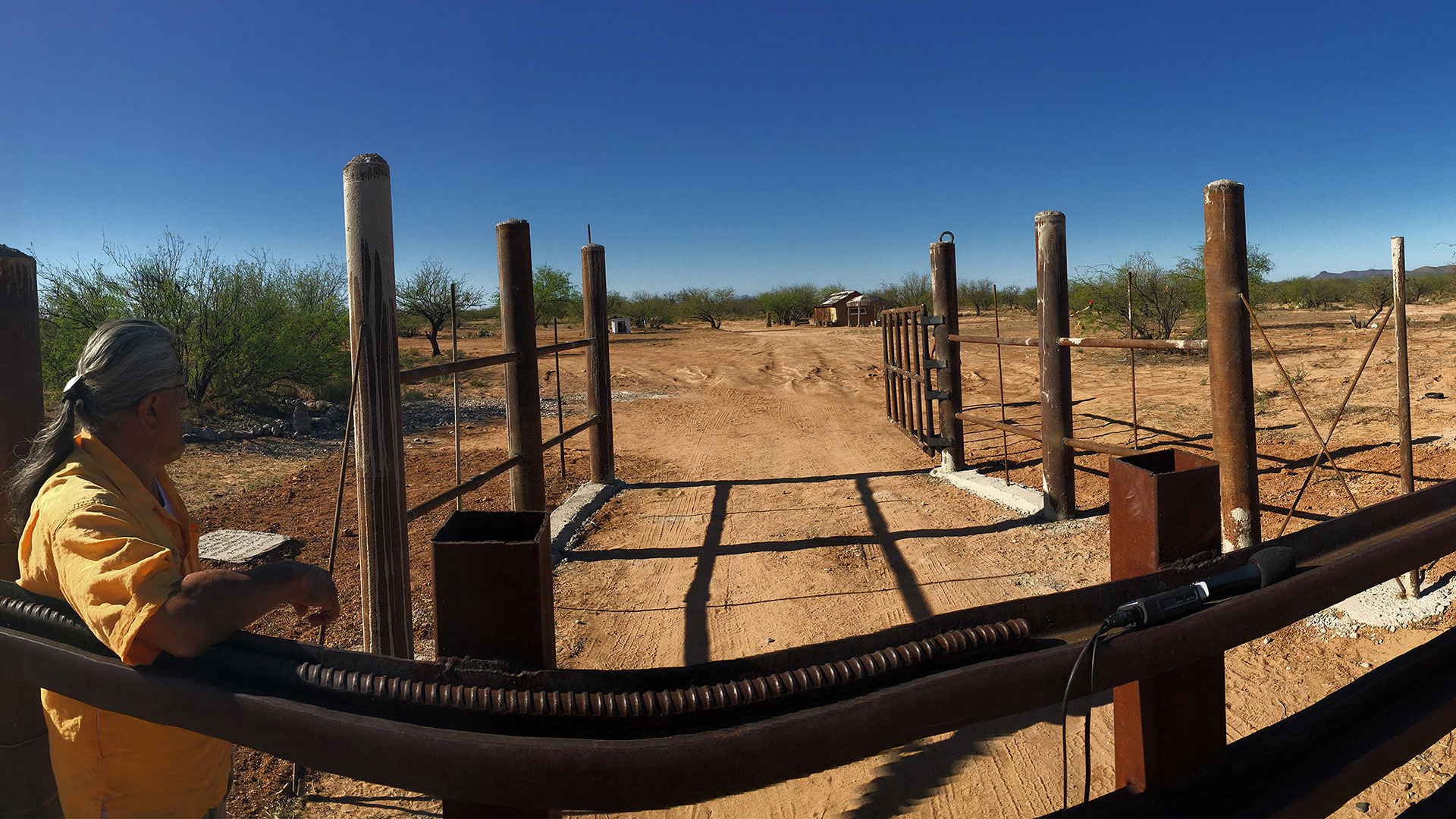 Image taken from a panoramic view of the San Miguel Gate.
Michel Marizco, Fronteras Desk
Southern Arizona elected officials say they're extending an invitation to President Donald Trump to come see the Arizona-Mexican border before the implementation of an order to build a physical wall on the southern border
Trump's executive order for the wall was no surprise, two officials said. But they say he needs more information, which they are willing to provide, before the work begins.
One place he can get that is the Tohono O'odham Nation, which shares a 75-mile border with Mexico. Families from the nation live on both sides.
Tohono O'odham Vice Chairman Verlon Jose

Nancy Montoya, AZPM
"We would invite President Trump to come down so that we can have a mutual discussion," Tribal Vice Chair Verlon Jose said.
Because it's remote and the border in some areas is protected by little more than barbed wire, Jose said, he worries that the nation will be the first place work will start on a wall.
"As I said, we could walk the border to talk about some of the issues."
The second invitation came from east of there -- Nogales, Arizona. Mayor John Doyle wants the president to see in person how border communities work together.
"Local communities like ours that go from Tijuana down to Brownsville have been working on good relationships with Mexico. Through Nogales -- the Mariposa port of entry, which is the biggest port of entry in Arizona -- we have billions of dollars coming through here."
For Jose, no dollar value can be placed on the border the Tohono O'odham share with Mexico. The tribe opposes a wall, and he says tribal leaders will first try to reason with the president.
We've always stated that, no matter who or how, we would like to work together. That's just been our history, and our culture is about working together. Even with the first European contact. We opened our doors and said, 'Come and sit down.' We've never resisted, until we have had to resist," Jose said.
The vice chairman added that while they are inviting Trump to walk the border with the Tohono O'odham people and experience the land – they plan to resist a wall.
"The nation will stand up. History has it that many of our men and women have joined the armed forces, not only for the nation but for the United States of America. It is just in our blood -- to defend and protect," Jose said.
"When push comes to shove, people will stand up and defend their home. Whether I'm talking about their house, their community or their nation. That is just in our blood, to defend and protect."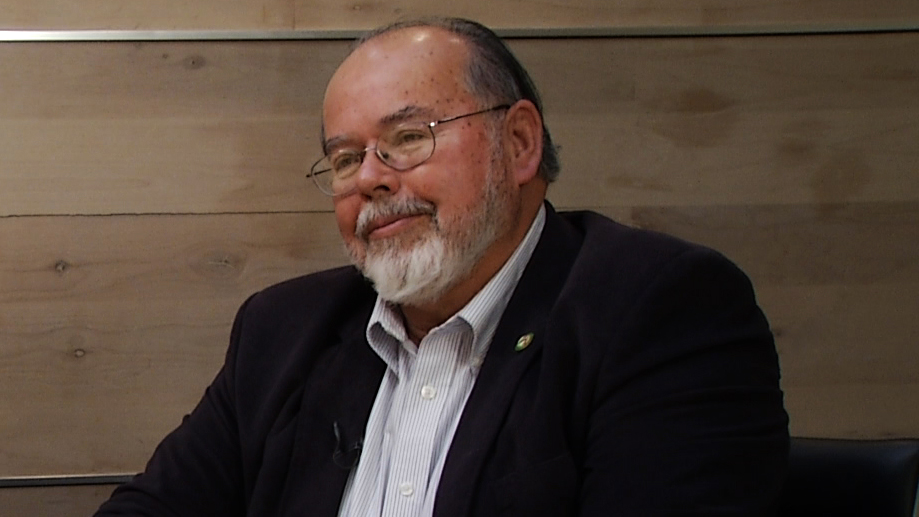 Nogales, Arizona, Mayor John Doyle.

Nancy Montoya, AZPM
Both community leaders also have questions about who will pay for the wall.
"And the cost that it is going to have. It's not only coming out of my pocket, it's coming out of our pocket. It's coming out of the taxpayer's pocket. Mexico is not going to pay a dime from them. At least that is my thought," Nogales Mayor Doyle said.
A wall is not only a waste of money, but a waste of effort, Doyle said, adding that more emphasis should be placed on drawing Mexico closer to the U.S. He said it is about trade, families and neighbors helping neighbors.
"A slap like this to Mexico, it does not help. It is a negative move. And we will be affected nationally by the jobs that are related on the Southwest border. A lot of them can be lost."
Doyle said it is to Trump's credit that he visited the Arizona border during the campaign. Even with repeated invitations, former President Barack Obama never visited the Arizona border.
Both leaders said that while their reasons may differ – Mayor Doyle is about trade and jobs, while the vice chairman is about respecting traditions and the land – both agree the wall will cause great harm.