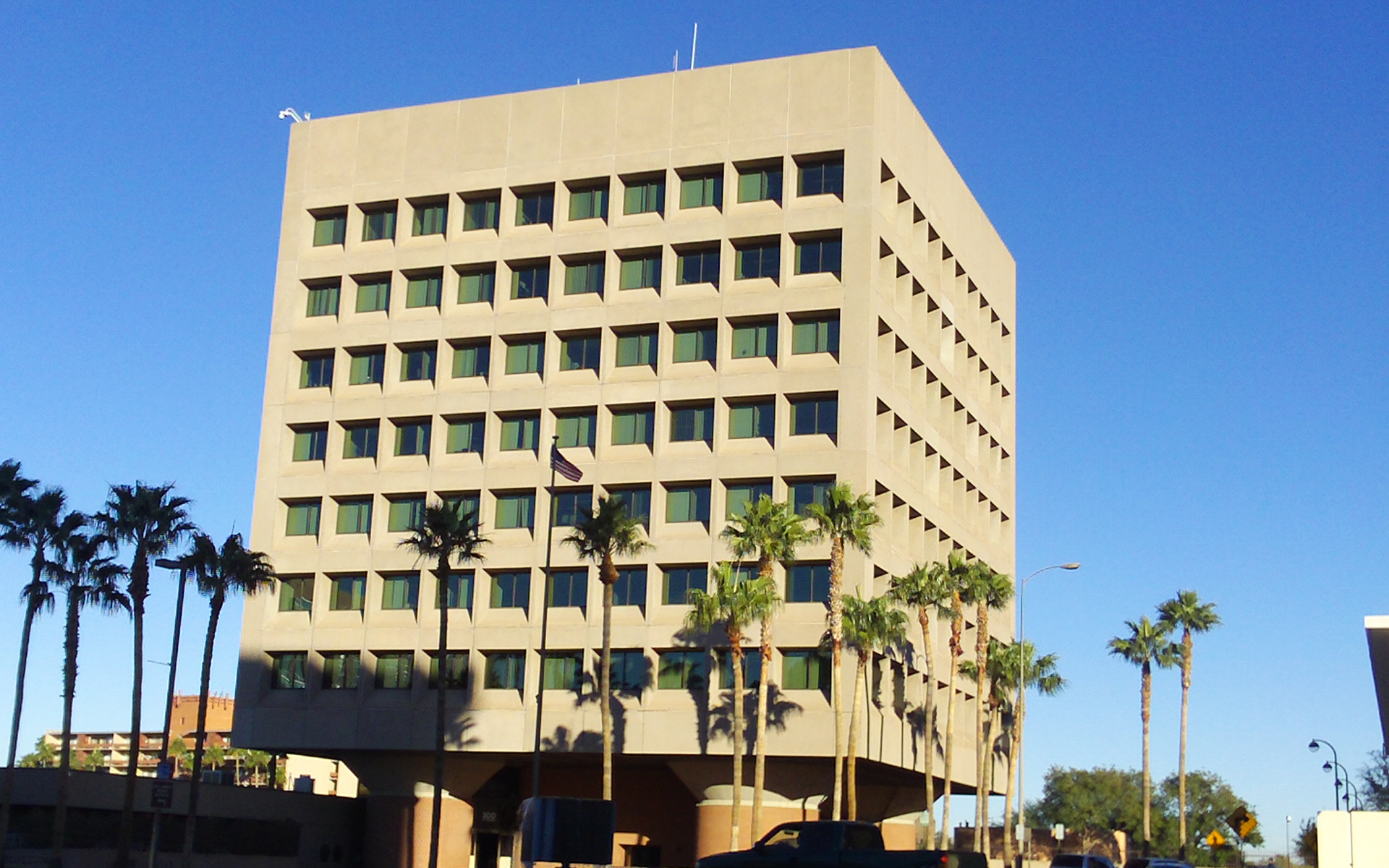 The federal building in downtown Tucson.
Courtesy of USDA
President Donald Trump's order to ban people from seven Muslim countries has resulted in immigration law chaos, and Southern Arizona immigration lawyers are responding by organizing to help immigrants and refugees from Latin American countries now living in Arizona.
At the federal building in Tucson, the news of the ban came as more than 50 area immigration lawyers, judges and advocates were gathered for an annual meeting.

"It's really disappointing. It affects everybody, including the lawyers, on what to tell our clients, and trying to keep them safe," said Gloria Goldman, an expert panelist at the meeting.
Goldman fears the immigration freeze on those coming from largely Muslim countries is not a good sign for the uncertain future of "dreamers." Those are young people, mostly from Latin American countries, who were brought to the U.S. illegally and now have legal status under an executive order by President Barack Obama.
"There are people who have stepped up to the front, to organize meetings and work with the ACLU. And everyone is ready to pounce when we start to see action from these very general and vague executive orders," Goldman said.
The meeting as closed with a final remark directed at the president: "See you in court."