The Hadza people, in north-central Tanzania, are among the last hunter-gatherers on Earth.

Brian Wood
One hunter-gatherer group in Tanzania has a low risk of heart disease, and it's because of their lifestyle, University of Arizona research shows.
The intensity and duration of physical activity of the Hadza people in the East African country has given researchers more evidence regarding the connections between physical activity and heart health.
UA anthropologist David Raichlen and colleagues from Yale University and Hunter College have been studying the group for several years. The researchers wanted to reconstruct physical activity patterns during human physiological evolution to understand why physical activity and exercise improve human health today.
"Hunter-gatherers engage in a pretty large amount of physical activity, something on the order of 14 times as much physical activity as we do in more industrialized societies," Raichlen said.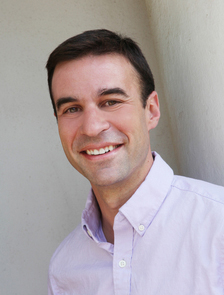 University of Arizona anthropologist David Raichlen (PHOTO: UA)
The Hadza study participants wore heart-rate monitors and GPS trackers that measured how far and fast they traveled in a day.
The United States Department of Health and Human Services recommends that people engage in 150 minutes per week of moderate-intensity activity, or about 75 minutes per week of vigorous intensity activity. The researchers discovered that the Hadza met those requirements in two days, engaging in 75 minutes of moderate to vigorous activity a day.
"These kinds of high levels of moderate to vigorous physical activity are really an important part of the human pattern of living, and they are an important element of living a healthy lifestyle today."
The study showed that the Hadza people are at low risk for heart disease.
"I hope that what our research does is it provides some of the context for why it is so beneficial for us, and hopefully that provides yet another layer of motivation for people to get up from their desks more often and move," Raichlen said.
"What we are finding is that these high levels of physical activity are present across the lifespan into old age, and so it really suggests that reductions in activity with aging are not universal, that people don't have to reduce their activity levels as they age as we often see happening in more industrialized societies."