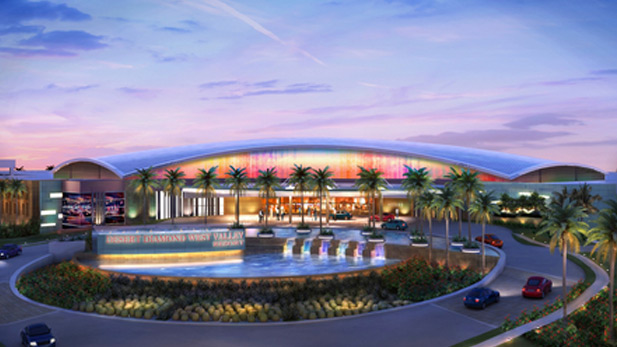 Proposed Tohono O'odham casino in Glendale.

westvalleyopportunity.com
Gov. Doug Ducey and the leaders of eight Arizona Native American tribes agreed to amendments to the tribal gaming compact on Monday.
The revised compact gives expanded gaming opportunities to the tribes that sign it in exchange for limiting casinos in the Phoenix Metro area.
The Tohono O'odham Nation did not sign the deal.
The tribe is in a federal court battle with the state over a new casino in Glendale. The new compact would allow the Tohono O'odham to have full casino gaming at that facility but it could open no other casinos in Maricopa County.
Tribal leaders issued a statement saying they found out about the new compact last week and were not part of the discussions.
They also said the Nation "stands ready to consider compact amendment language that would resolve the outstanding litigation."