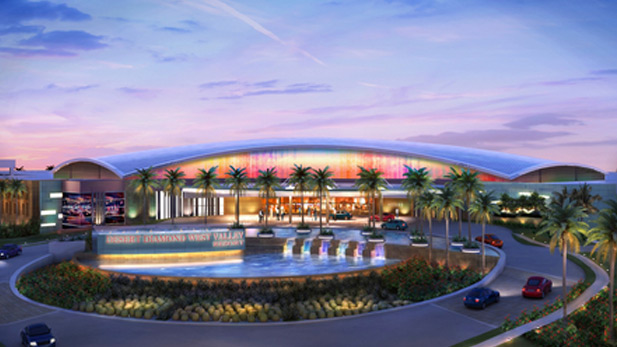 Proposed Tohono O'odham casino in Glendale.

westvalleyopportunity.com
Listen:
Phoenix-area Republican Rep. Trent Franks tried to use a procedural move to advance a bill stopping the Tohono O'Odham casino in Glendale from opening.
The move would have pulled the bill out of committee without a hearing and sent the proposal to the floor for a final voice vote.
Rep. Raul Grijalva, D-Ariz., sent a letter to House leaders objecting to the move. He said the procedure was traditionally reserved for non-controversial bills.
The bill was pulled from consideration for at least the first part of the week.
The tribe has fought for years to open the casino. A federal judge ruled they can open the facility over the objection of state and federal elected officials.
Read Grijalva's Letter Objecting to Vote
View at Google Docs | Download File