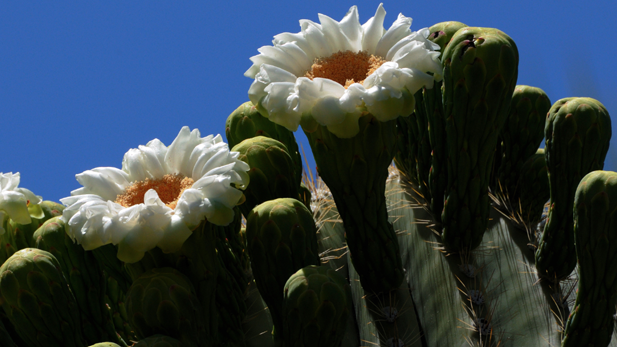 Leafy growth on trees and blooming flowers are early signs that spring has come. A University of Arizona study shows the transition from winter to spring in many of the country's national parks is happening earlier than ever before.
That means in recent years spring has arrived in Grand Canyon 12 days earlier than its historical average, and five days earlier in the Saguaro National Park.
But it's not only in Arizona. The phenomenon is happening in three-quarters of the 413 parks included in the study.
Climate change is the cause, said UA researcher and study co-author Katharine Gerst.
"Early spring results in many ecological problems. That includes giving a head start to many invasive species. ... Early springs can also cause mismatches between plants and pollinators. There's an increase in pollen production, which means more allergies and an earlier fire season."
She said the study highlights how susceptible parks are to climate change.
"And it shows what that change looks like on the ground, which should help land managers adapt and adjust to that change," Gerst said.
You can read the study here.