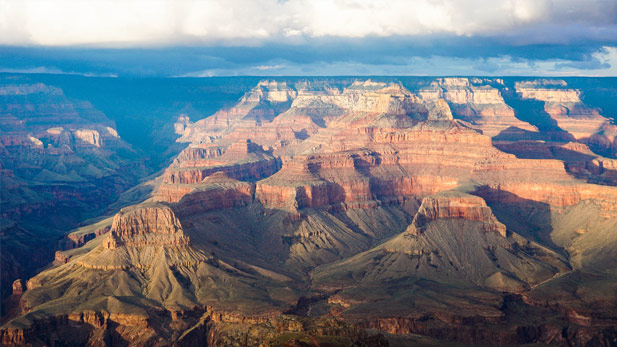 The Grand Canyon in northern Arizona.
Clare Hoffman and Robert Bonfiglio were struggling musicians in New York City in 1982 when they decided to take a break and try an exciting adventure in Arizona.
They traveled west to go on a rim-to-rim hike in Grand Canyon National Park.
Along the way, they stopped along the Colorado River and began to play their portable instruments- a flute for Hoffman and a harmonica for Bonfiglio- when a park ranger heard them.
The couple agreed to hold a small concert for park rangers one night and a few days after that, Bonfiglio thought it would be a good idea to organize an annual music concert in the park.
The Grand Canyon Music Festival is holding its 33rd annual season this year, with several concerts, and a total of more than 20 performers.

The events begin on Thursday August 25 at the Desert View Watchtower at the eastern end of the South Rim of the Grand Canyon and continue at the Shrine of the Ages multi-purpose building near the park's main entrance until Saturday September 10.
"You can go see the sunset and then come to the concert," Hoffman said.
"One of the reasons we do it indoors is because it's monsoon season and there have been seasons where it rained every single day and there's no way we could have outdoor concerts with the threat of the rain. And acoustically, it's a more satisfying experience, you know, musically, to do it in a space like the Shrine of the Ages."
August 25 is the Centennial of the National Park Service and celebrations are being held across the country.