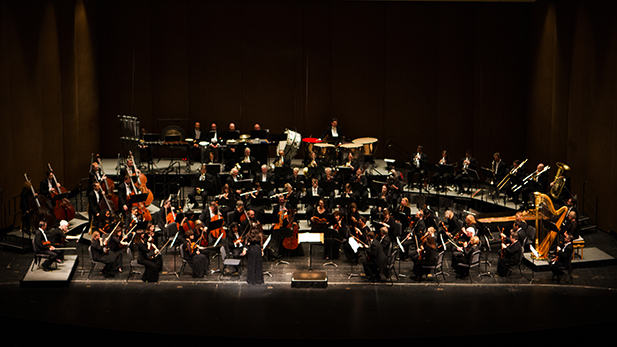 Courtesy of Tucson Symphony Orchestra
The Tucson Symphony Orchestra is set to give away free tickets to middle and high school students who are members of their school's band, orchestra or choirs.
The program, called TEAMtix, is being paid for by the Marshall Foundation, and TSO will cover the cost of a companion's ticket.
Students in school districts around the region are eligible, as are members of the Tucson Junior Strings, Tucson Philharmonia Youth Orchestra, the Tucson Arizona Boys Chorus and the Tucson Girls Chorus.
Tickets will be available for all "Classic Series" performances at the Tucson Music Hall and for the Friday evening MasterWorks programs at St Andrew's Presbyterian Church in Oro Valley.
The school with the most students registered for TEAMtix by September 15 will receive a $500 cash prize for the music department. Students can register at tucsonsymphony.org.