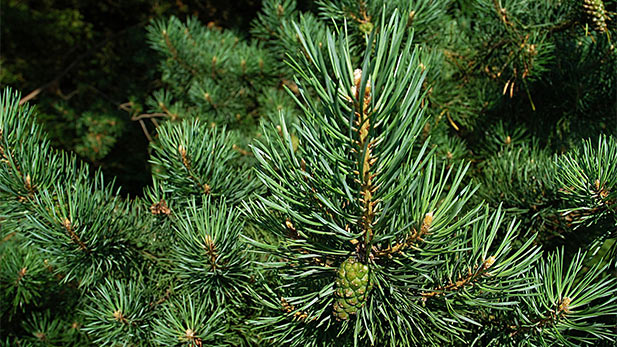 Close-up of pine tree needles.
North American forests may be less able to absorb carbon from the atmosphere as the century progresses, research led by the University of Arizona shows.
Forests take up to 30 percent of human-caused emissions of carbon dioxide, or CO2. That means trees help to slow the speed and magnitude of climate change.
Using data from more than 2 million tree ring records from across North America, UA researcher Noah Charney and his team predict that many forests will grow more slowly because of climate warming.
"As trees grow, they suck carbon out of the air, and carbon is the main greenhouse gas that is responsible for climate change," Charney said.
That means the mitigating effects of forests will likely be much smaller than previously suggested.
"So if trees are growing more slowly and they are sucking less carbon out of the air, that means there is that much more CO2 causing that much more warming, which could have the effect of accelerating the warming problem," he said.
Charney said forests in the Pacific Northwest could have accelerated growth rates. In that area, efforts could be made to preserve forests for their carbon absorption abilities.