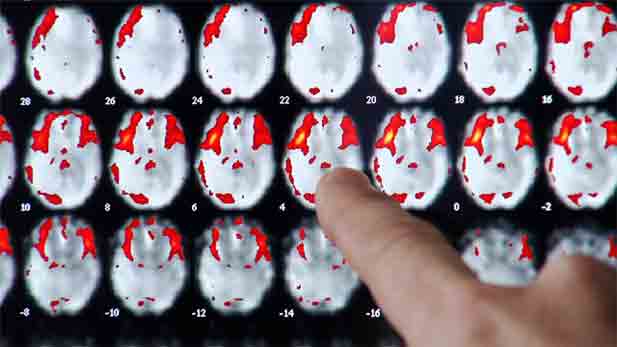 AZPM
The University of Arizona has made brain research a focal point in its creation of a new Center for Innovation in Brain Science.
The center draws from expertise in science, engineering and informatics, the science of information. The brain science center will be a collaborative effort of experts in a variety of disciplines from across the state.
Neuroscientist Roberta Diaz Brinton leads the center, and brings her research on Alzheimer's disease and the aging female brain. She also develops therapies that can regenerate the brain.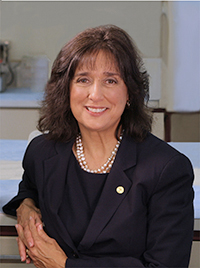 Roberta Diaz Brinton, PhD

UA News
"We know that Arizona has a large aging population. Our center will be focusing on neurodegenerative diseases of aging. So our focus will really start with what is that aging process that then puts people at risk for development of a neurodegenerative disease," she said.
Brinton said her approach to studying brain diseases is to start with the patient and end in the laboratory, a reversal of the traditional bench-to-bedside methodology.
Brinton focuses on women, who are affected the most by Alzheimer's disease. Her theory is that puberty, pregnancy and the time around menopause are reproductive transitions that can affect neural circuits in the brain.
"When we think about reproduction, we typically think about reproductive organs. But it's the brain that's controlling reproduction," Brinton said.
The brain controls most everything else in the human body, too, and it needs energy for all that, making it a good starting point for Alzheimer's research.
"The brain is the most energetically demanding organ of the body. It weighs 2 percent of body weight and uses 20 percent of the body's fuel, glucose."
Our brain needs that glucose as we listen, learn and search for information we have already acquired.
"So it's these very energetically demanding functions of the brain that become first evident in Alzheimer's disease," she said.
Between its onset and full menopause, there is a decline in the brain's glucose metabolism. Alzheimer's onset is about 20 years before it is diagnosed, and diagnosis occurs, on average, around age 72. Brinton says that means onset likely coincides with the beginning of menopause.
"Eleven percent of people over age 65 are predicted to develop Alzheimer's disease. And it is our hypothesis that we can detect the individuals who are at risk for developing Alzheimer's disease by studying their glucose metabolism both in the body as well as in the brain," she said.
Although there is no cure for neurodegenerative diseases such as Alzheimer's, Parkinson's and multiple sclerosis, Brinton says she is hopeful.
"Within the next five to 10 years, we should be able to really look at cure. We're going to be most successful, and have rapid advances and innovations around the prevention space and around the delay space. The curing space is going to be a tougher challenge, but it's a challenge I think we have the potential to overcome."
She says medicines to reduce the risk of Alzheimer's or delay its onset could be developed in five years.