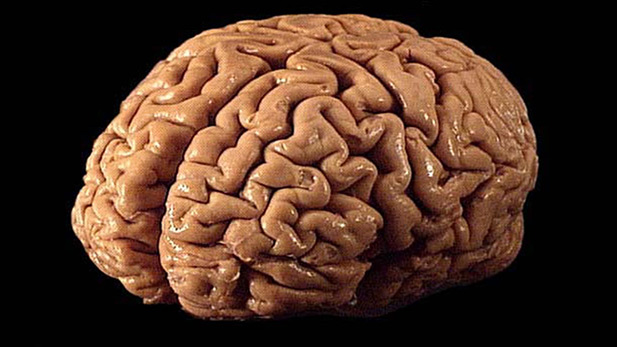 A human brain.

Allan Ajifo
We're all aging, and as we advance in years, we worry about the diseases and maladies that accompany growing older. Especially with our brain.
At the University of Arizona, neuroscience is a research priority, and scientists in several departments and centers are focusing on aging and the brain.
"Aging is not a disease. Aging is a normal developmental process," said Carol Barnes, a neuroscientist and director of the Evelyn F. McKnight Brain Institute.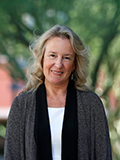 Carol Barnes, PhD

Carol Barnes
Barnes' work focuses on how the brain changes during the aging process and what the functional consequences of these changes are on information processing and memory.
She said in the mid-20th century, it was assumed that when we aged, we lost brain cells, our memory diminished and we became demented.
"Today we know that you don't lose many brain cells as you age. There are many changes that occur in the aging brain that seem to be adaptive rather than negative."
The brain is the most complex human organ. It is always developing, always changing.
"Our brain, even from the earliest years, is continuously evolving and changing and adapting, and with time our memories do change with age. And there are real brain changes that are responsible for that. It's not that we lose cells.
"What happens is that the brain plasticity and the brain connections are altered that make laying down memories harder," Barnes said
Thus, she said, the aging of the brain is not a degenerative process.
"Your cognition, your memory does change, but things like vocabulary actually get stronger as you age. You continue to collect words throughout your life. So it's not all downhill," Barnes said.
The brain's cellular connections, called synapses, are what enable memory formation and storage. Barnes said sleep allows the brain to replay the day's accumulation of information and lets the cortex lay down what was important to begin memory formation.
And, Barnes said, perhaps humans shouldn't remember everything.
"Forgetting is good. There are people who cannot forget easily and that is a very difficult state of affairs. So you want to let things go that aren't as important and hang on to those that are."
Typically, you recall something, and you retrieve something you've retrieved before in your life.
"Maybe you've learned most of the things you need to learn over your lifetime, and you don't want to force out by cramming in all sorts of new things. So maybe it should be harder to put some new things in because you've already learned the most critical ones for your survival," she said.
Barnes said we all are not destined to get Alzheimer's or become demented.
"If you look at all people in the US in a random sample, if you look at all the people over 71 years of age, 14 percent of us will be demented. That means 86 percent of us are not demented. We should have a very positive outlook about aging."