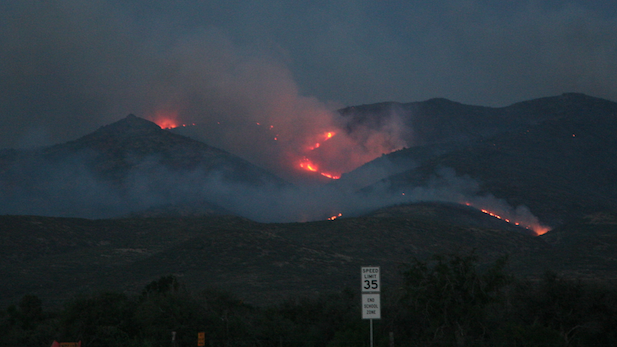 Yarnell and Peeples Valley were evacuated because of this wildfire.

Stina Sieg, KJZZ Radio
Hundreds of firefighters gained the upper hand on a wildfire near Yarnell this weekend, helped by favorable weather conditions.
People evacuated last week from their homes in Yarnell and Peeples Valley returned. No homes were lost in the fire, which has burned 4,080 acres and was reported to be 40 percent contained Monday morning.
"The challenging terrain that the head of this fire occupies has made it exceptionally difficult for fire fighters over the last two days, but their efforts have created the opportunity to substantially shorten the duration of this fire," fire operations chief Dave Gesser said on the government's InciWeb. "We are capitalizing on that hard work today in anticipation of bringing increased containment again tomorrow."
U.S. Highway 89 was reopened over the weekend as the fire burned away from it.
Crews worked Monday to extend the containment line, aided by helicopter water drops to suppress hot spots along the line.
Three years ago, a fire killed 19 hotshot crew members and burned dozens of houses in Yarnell.