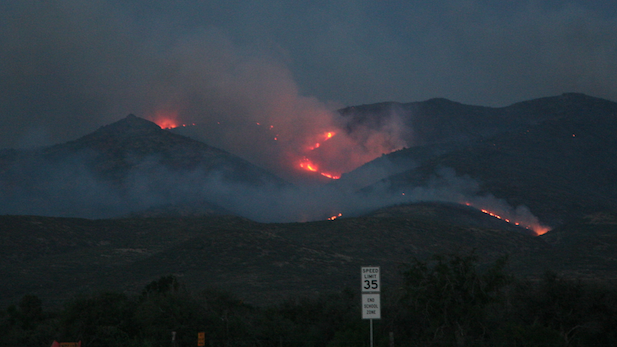 Yarnell and Peeples Valley were evacuated because of this wildfire.

Stina Sieg, KJZZ Radio
By Stina Sieg, KJZZ Radio
Residents from Yarnell and another town in northern Arizona remained evacuated and a highway was still closed Friday because of a wildfire burning since Wednesday in the hills of northern Arizona.
The Tenderfoot Fire was reported to have burned 3,300 acres. No homes had been destroyed as of Friday morning, and the fire was reported to be moving away from the towns while continuing to grow.
People in Yarnell were asked to leave their homes Wednesday, and Thursday some residents of nearby Peeples Valley had to evacuate.
"We're just trying to stay in this house," Peeples Valley resident John Knight said. "We love living out here, and hopefully it won't go across the freeway. That's all we're wishing right now."
The area's main road, U.S. Highway 89, has been closed since Wednesday, and will not open until at least sometime Friday.
Almost exactly three years ago, this area was devastated by the Yarnell Hill Fire, which killed 19 firefighters.