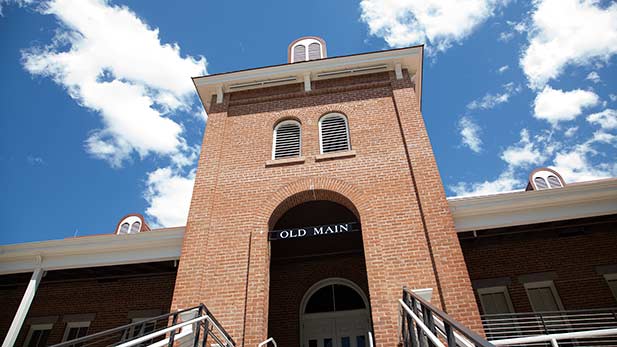 Old Main on the University of Arizona campus

Megan Roxbury, AZPM
LISTEN:
The cost of many things on the University of Arizona campus has gone up in recent years– from a cup of coffee to classes and parking. One thing that has not risen is how much people working there get paid.
That is about to change.
In September, faculty, staff and graduate assistants at the UA will see a boost in their paychecks, the first time in three years the university has raised pay across the board.
"When we recruit faculty and staff, we want to be sure, of course, not only that they are compensated appropriately, but that they are being invested in accordingly so that we retain the best and brightest here," said Provost Andrew Comrie.
He said it's the beginning of a multi-year compensation plan to make sure the UA remains competitive nationally.
All employees who meet performance expectations will get a modest raise and additional increases will be given based on merit.
Comrie could not say how much the raises will cost the university.