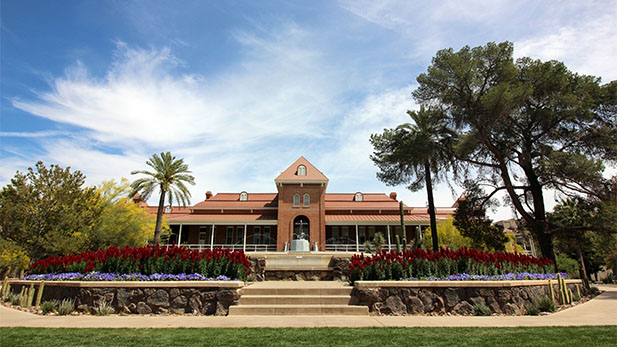 Old Main on the University of Arizona campus.

Julianne Stanford
Budgets for Arizona's three state universities are scheduled to be approved at the Board of Regents meeting in Flagstaff this week, including a $1.1 billion basic spending package at the University of Arizona.
The regents will review revenues totaling $5.1 billion for all three universities. That includes an estimated $2 billion for the UA, enhanced by higher tuition, student fees and research grants and contracts.
The UA reported in a press release that it anticipates $638.9 million in research grants and contracts, an 18 percent increase from this year.
Capital spending on the Tucson campus will total $341.7 million, with the 10- or 11-story Health Sciences Innovation Building the top project, going up at North Cherry Avenue and East Helen Street.
The university also will build another parking garage, an $18.1 million structure south of the football stadium.