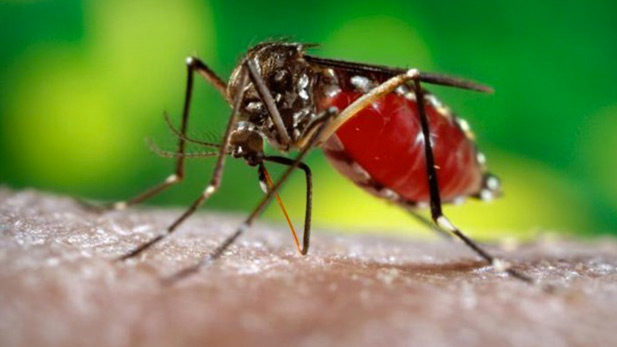 Listen:
University of Arizona researchers are working to re-engineer mosquitoes to resist infectious diseases.
The researchers' work could help curb widespread outbreaks of diseases such as dengue fever, malaria and Zika virus, all of which are transmitted by mosquitoes.
No cases of Zika have been reported in Arizona, but public health officials expect the disease to arrive here from people who have traveled to Central and South America and contracted it there.
Mosquitoes aren't just annoying pests. They play a role in nature, serving as food for fish, spiders and other insects.
Michael Riehle, an associate professor in the UA's Department of Entomology, has studied mosquitoes for more than 20 years. He's trying to engineer an insect that's resistant to malaria and other diseases.
"They don't want to be infected with the pathogens any more than we do. The pathogens have hijacked them to get themselves from one person to the next," Riehle said.
Riehle said his lab has had some successes toward making the insects resistant to disease, but they are unable so far to compete with wild mosquitoes.
"The long-term goal is to actually release these resistant mosquitoes with the goal of replacing wild populations that are transmitting disease," he said.
Meanwhile, humans can protect themselves from the pests by removing standing water around their homes, applying insect repellant and wearing long clothing when outside.
Watch Michael Riehle discuss his research on UANews.
The Arizona Science Desk is a collaboration of public broadcasting entities in the state, including Arizona Public Media.