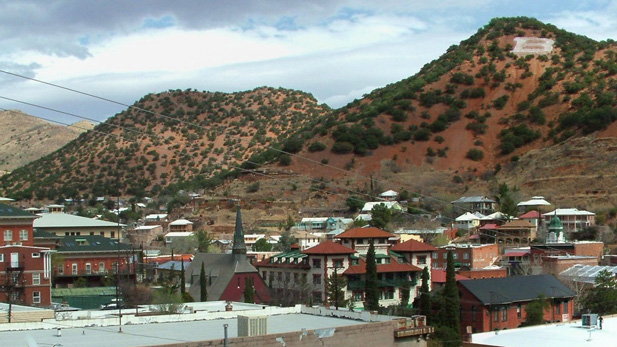 Bisbee is developing self-guided walking tours that will use a combination of mediums for tourists– traditional paper pamphlets, smart phone apps and recorded stories.
Carrie Gustavson is the director of the Bisbee Mining and Historical Museum which is working on the project with radio station KBRP, Tucson architect Bob Vint and other individuals or groups.
Gustavson said the idea is for people to be in front of a location, swipe their smart phone over the pamphlet and connect to an audio story produced by the radio station about the attraction.
"We're going to be doing three of them of Main Street, Brewery Gulch and School Hill and when we finish that, because we're now trying to bring art and history together, we're going to do the fourth tour on art in the historic district," Gustavson said.
She said many visitors to the museum have asked about the walking tours so she decided to take on the project, which might also inspire tourists to spend some money at the sites and contribute to the local economy.
The first batch of pamphlets is scheduled to be ready in July followed by the phone apps and audio stories later in the year.
"We're doing a downloadable archive of the stories and we think that will make your visiting Bisbee be that much more enjoyable because you can decide what you want to do and what you want to look at and go around at your own pace," Gustavson said.