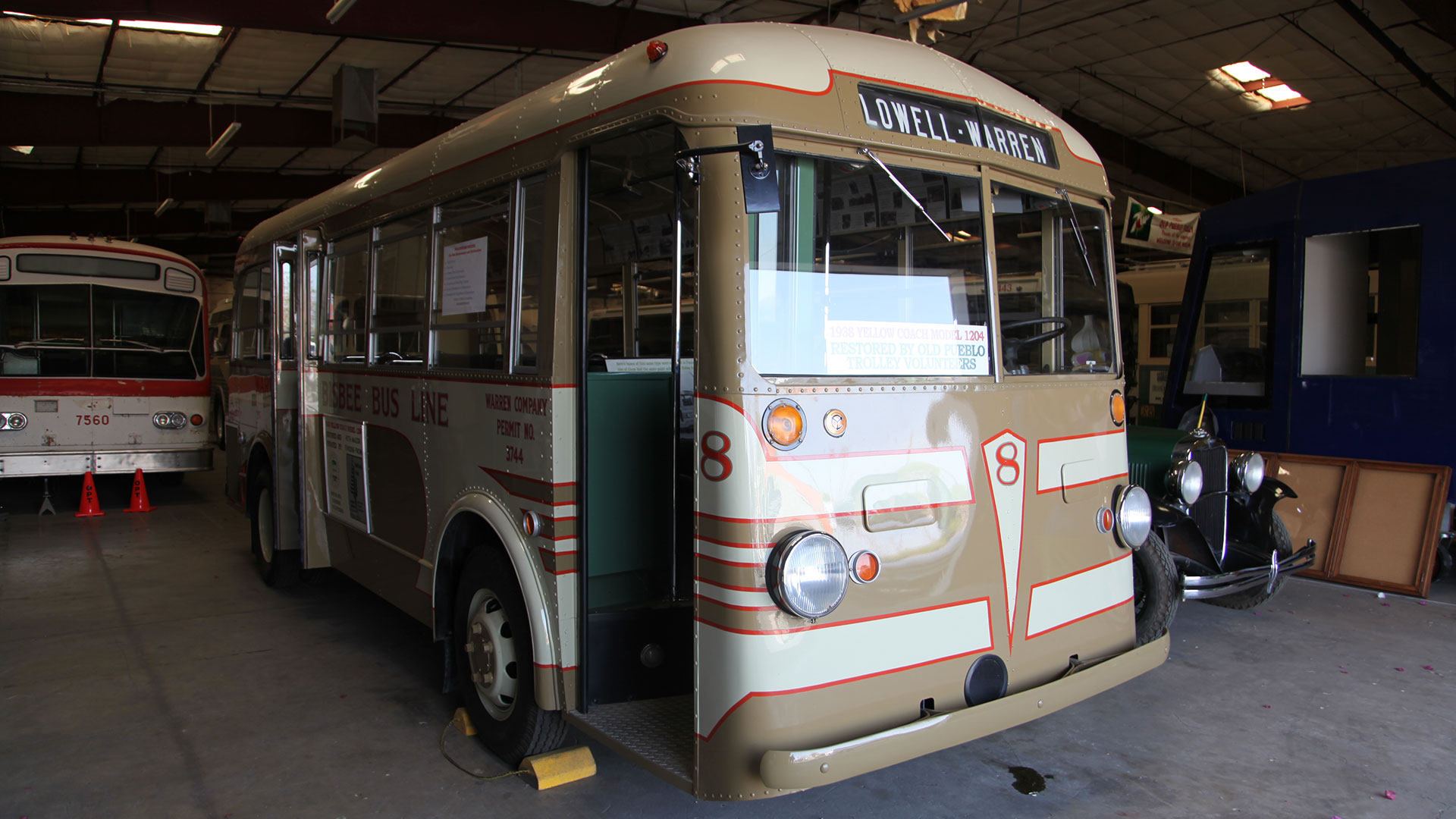 The 1938 bus was restored by a team of volunteers and others from Old Pueblo Trolley, Inc.
Tony Paniagua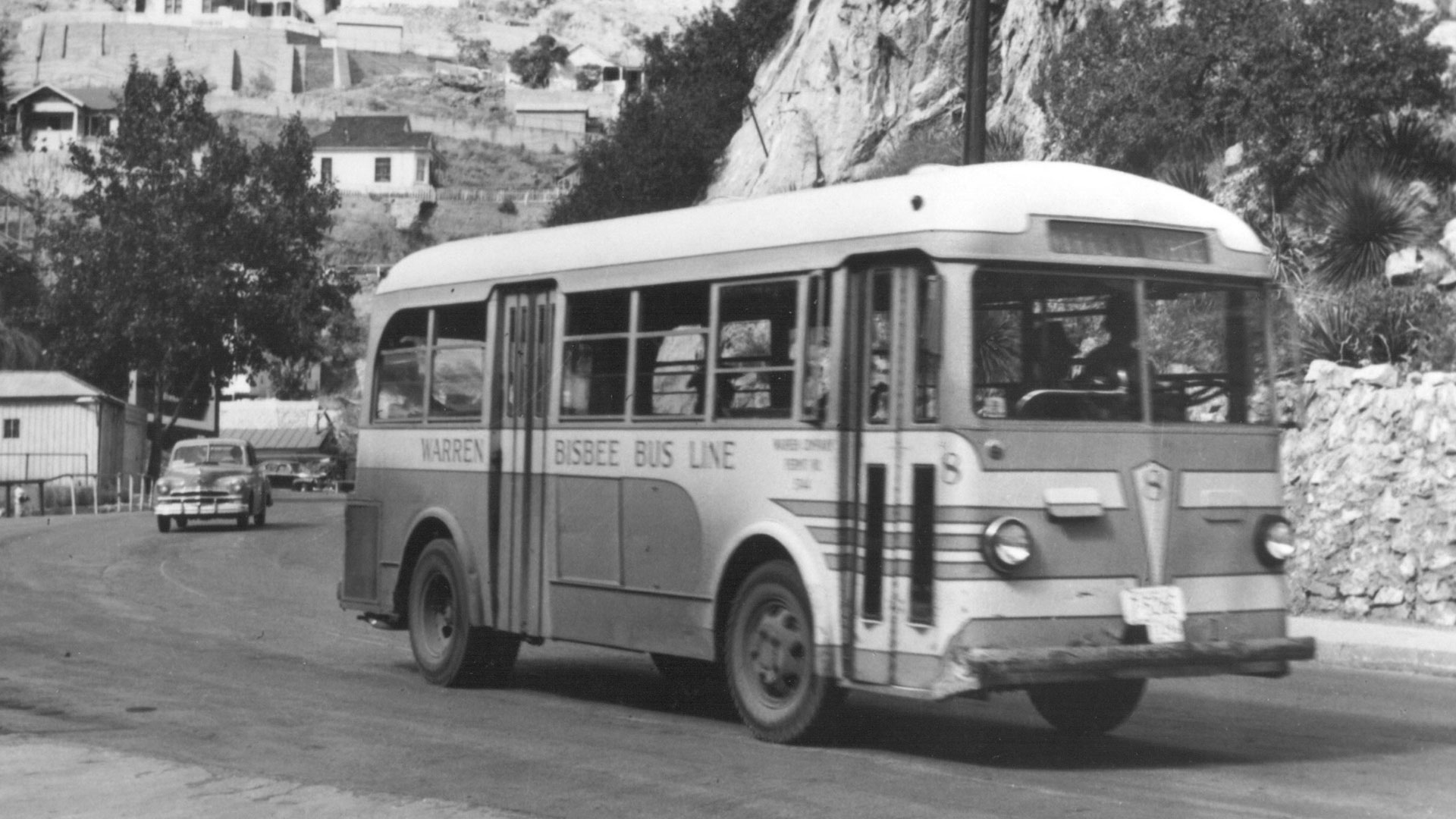 The Warren-Bisbee Bus #8 in Tombstone Canyon in 1951.
Motor Bus Society
The 1938 Yellow Coach Model 1204, serial 234, was built in the United States and ran through World War II in Bisbee, but those buses were eventually removed from the community.
Bus #8 was found again in nearby St. David in 1995.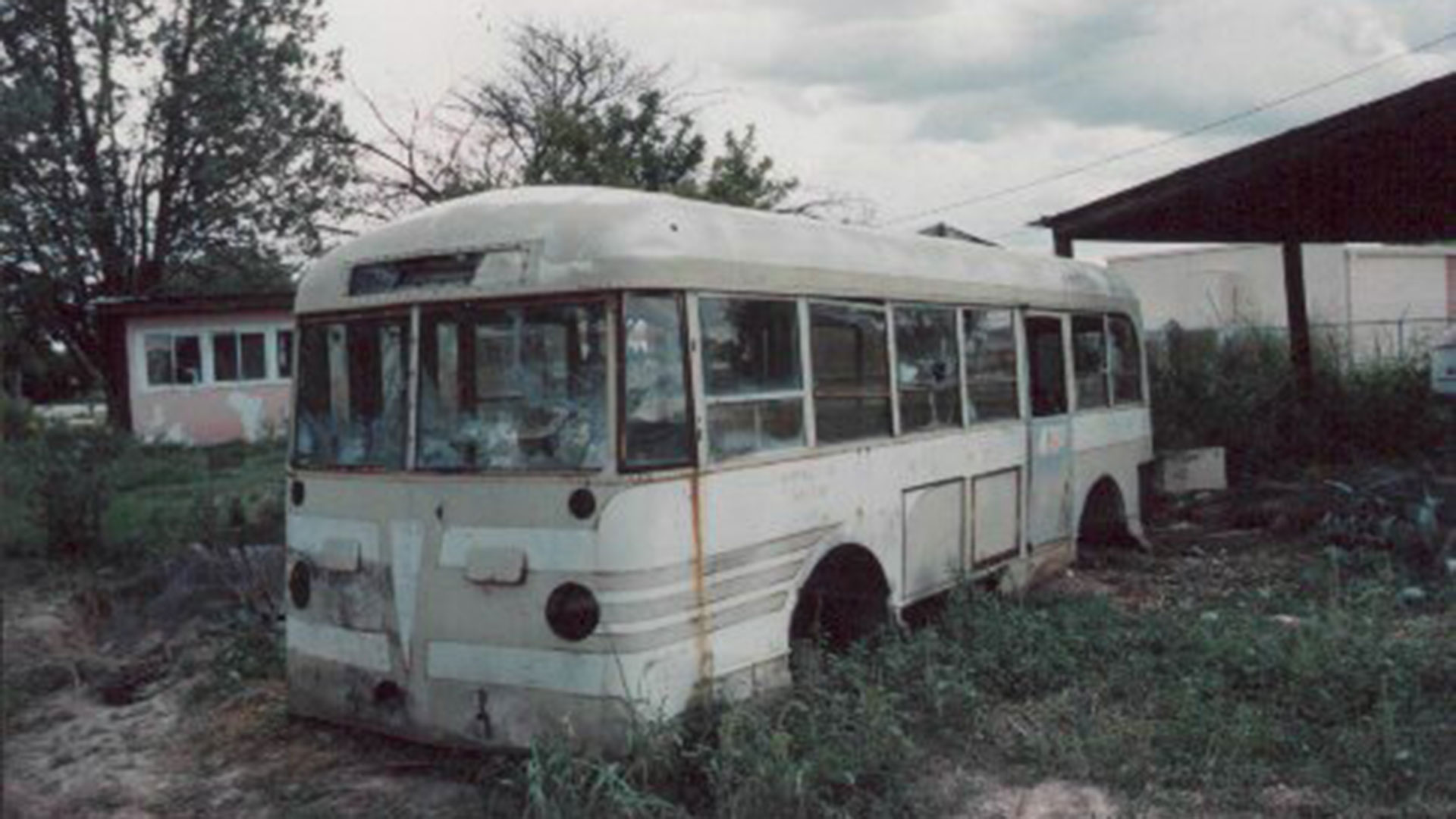 The dilapidated historic bus was found in the town of St David in1995.
Gene Caywood, Old Pueblo Trolley
It was neglected and falling apart, so volunteers from Old Pueblo Trolley began the process of bringing it back to life.
The nonprofit group is restoring trolleys, buses and other vehicles at a warehouse in Tucson, according to President and CEO W. Eugene Caywood.
"We do it because we think a small part of our history ought to be preserved and transportation is an important thing. Everyone uses transportation in one form or another," Caywood said.
The bus was restored in 2007 at a cost of hundreds of thousands of dollars, if you count the volunteer hours, Caywood said.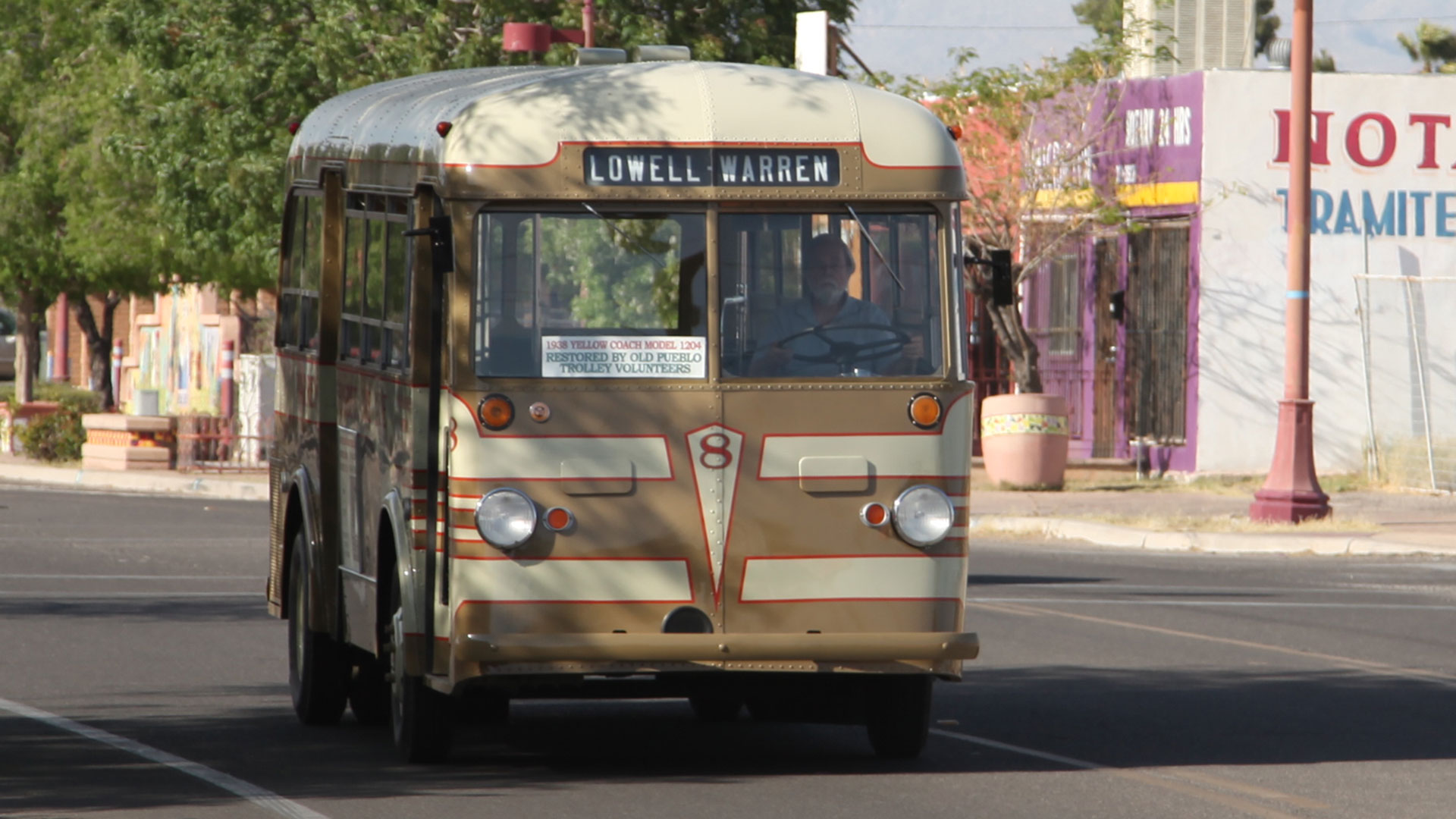 The 1938 is taken for a test run in the city of South Tucson.
Tony Paniagua
The historic vehicle has been to car shows and other events in Tucson, but the visit to Bisbee will be extra special.
"We are looking forward to the opportunity to take the bus back to Bisbee for the first time since 1951 and to get a chance to meet some of the folks down there and give them a chance to see the bus and hear about what we do."
The bus is scheduled to be driven in Bisbee on Friday, April 7 and displayed at the historic Warren Ballpark on Saturday and Sunday during the eighth annual Copper City Classic Vintage Base Ball Tournament.
Caywood said residents will be able to board the bus but not ride it while it's in motion, due to insurance reasons.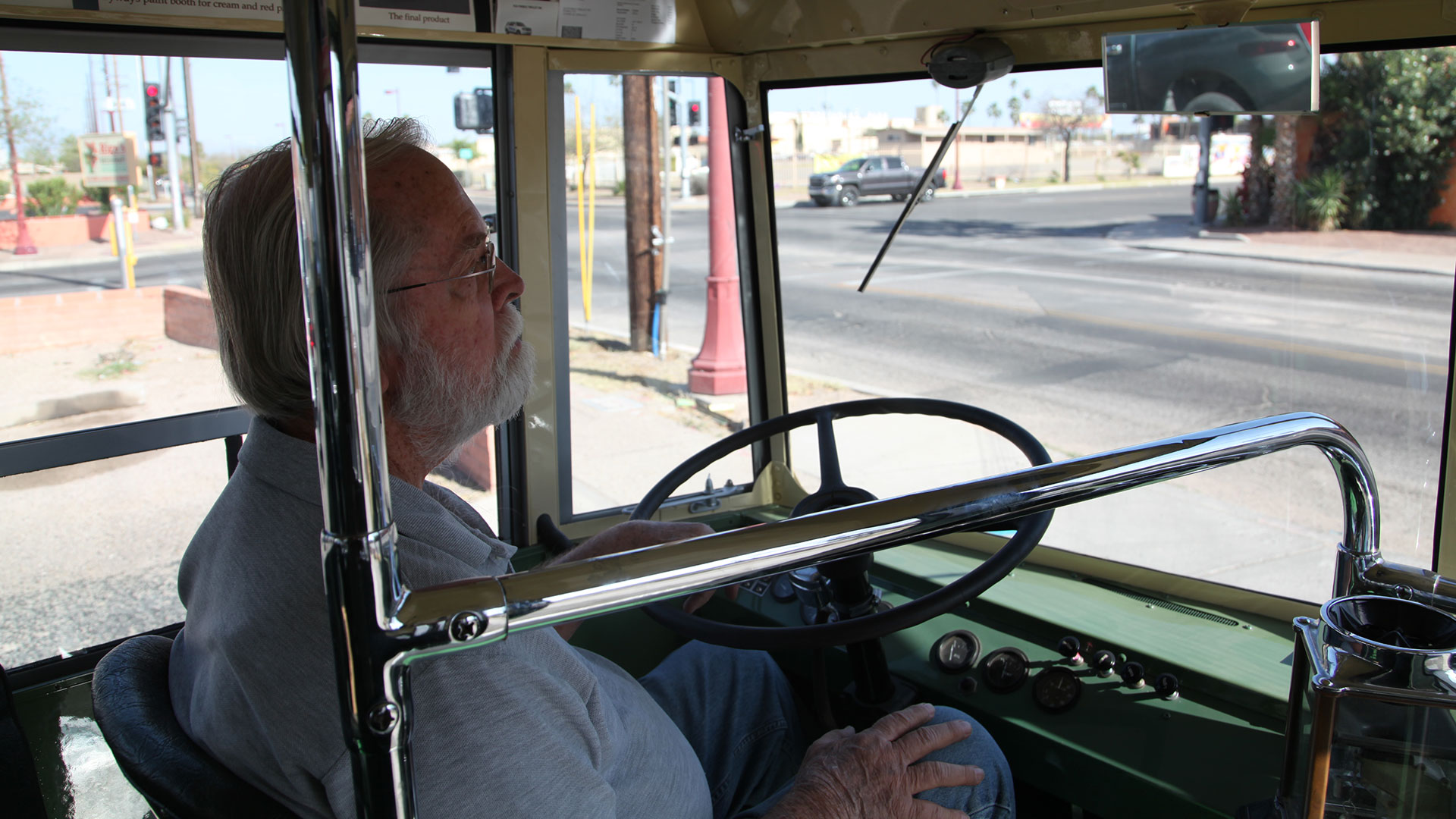 Gene Caywood takes the restored 1938 bus on a test drive in the city of South Tucson.
Tony Paniagua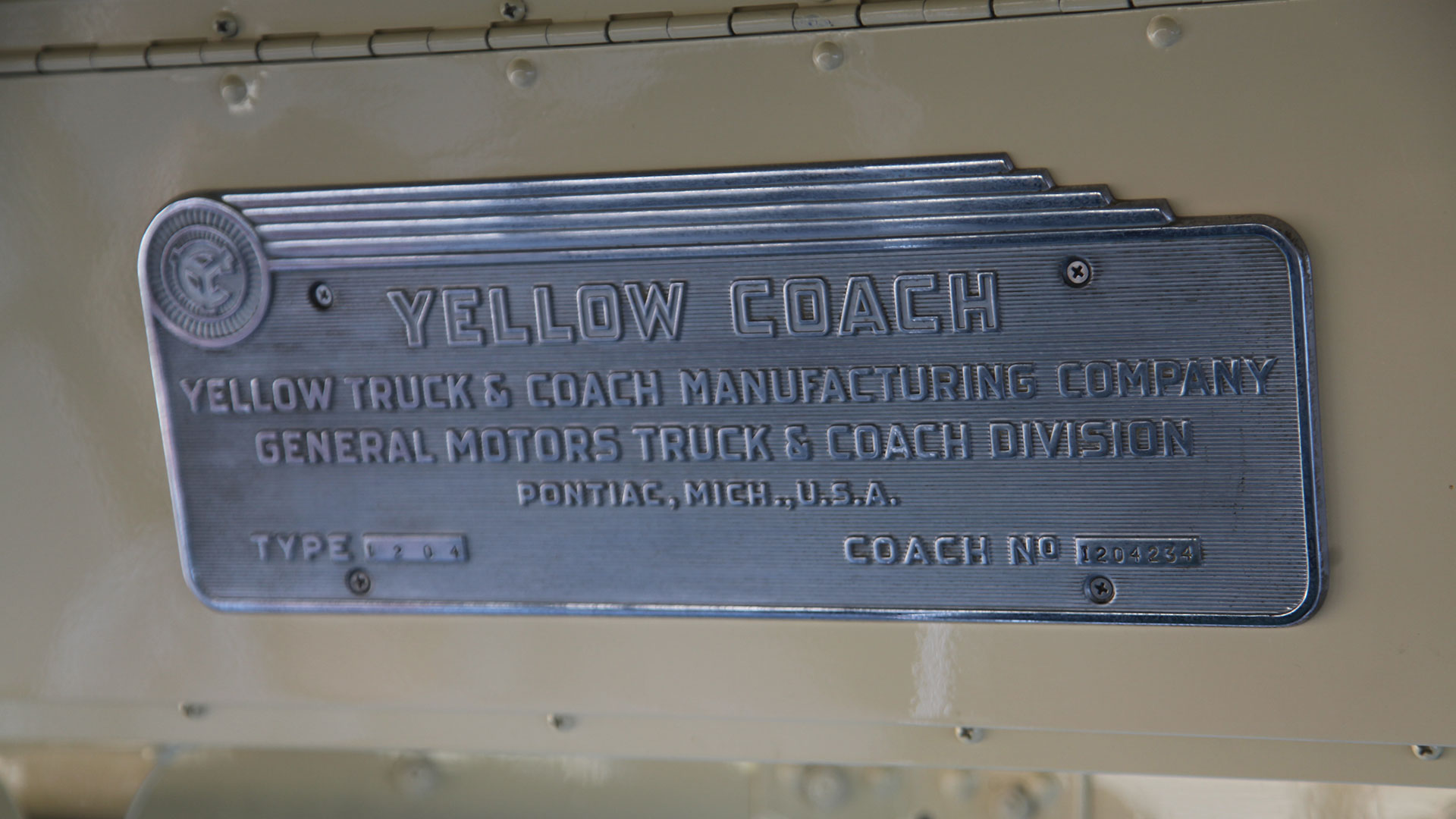 The historic bus was built in the United States and used between Bisbee and Warren in southeast Arizona.
Tony Paniagua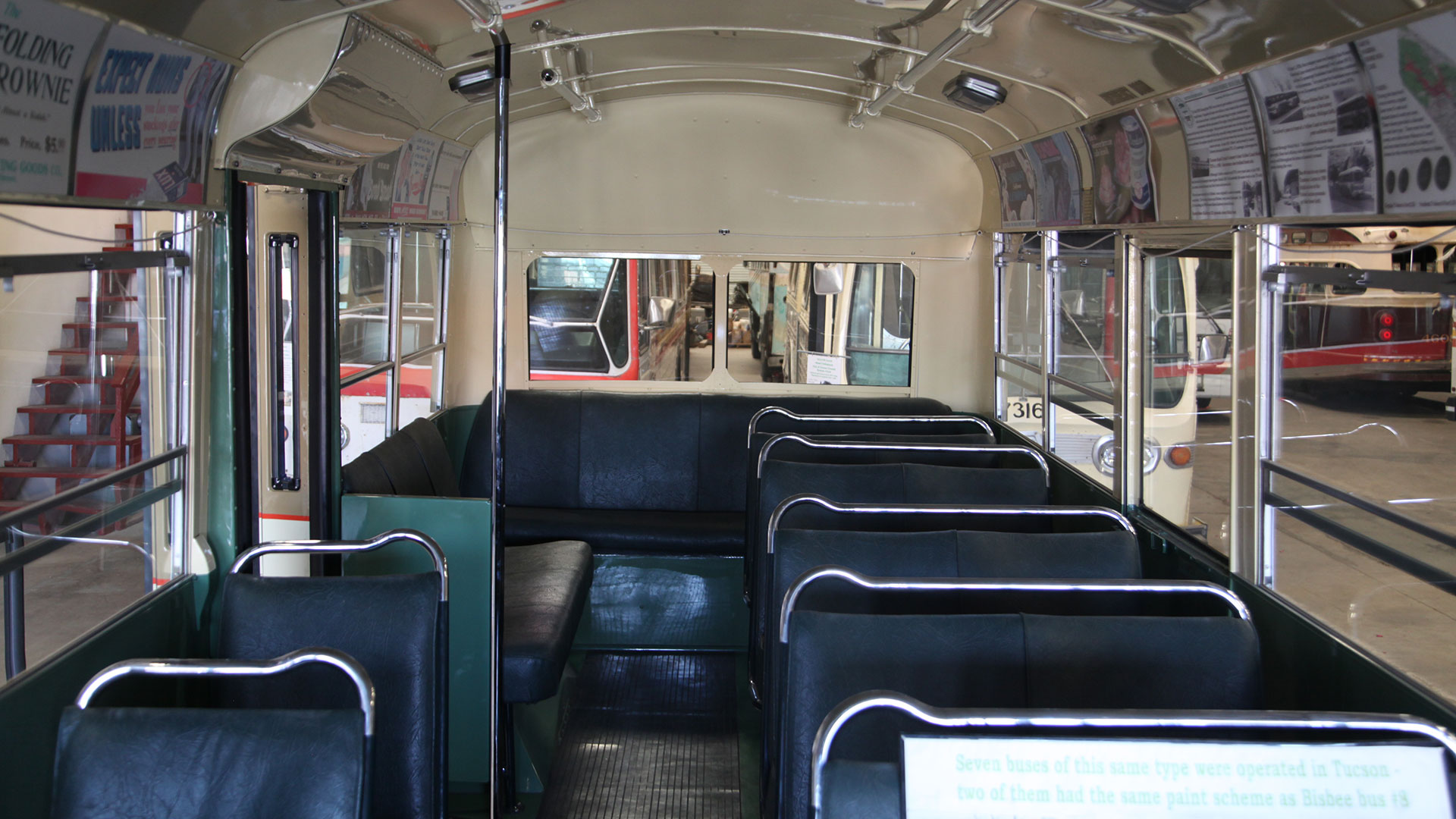 The 1938 bus restoration cost hundreds of thousands of dollars if you factor in volunteer hours, according to Gene Caywood.
Tony Paniagua