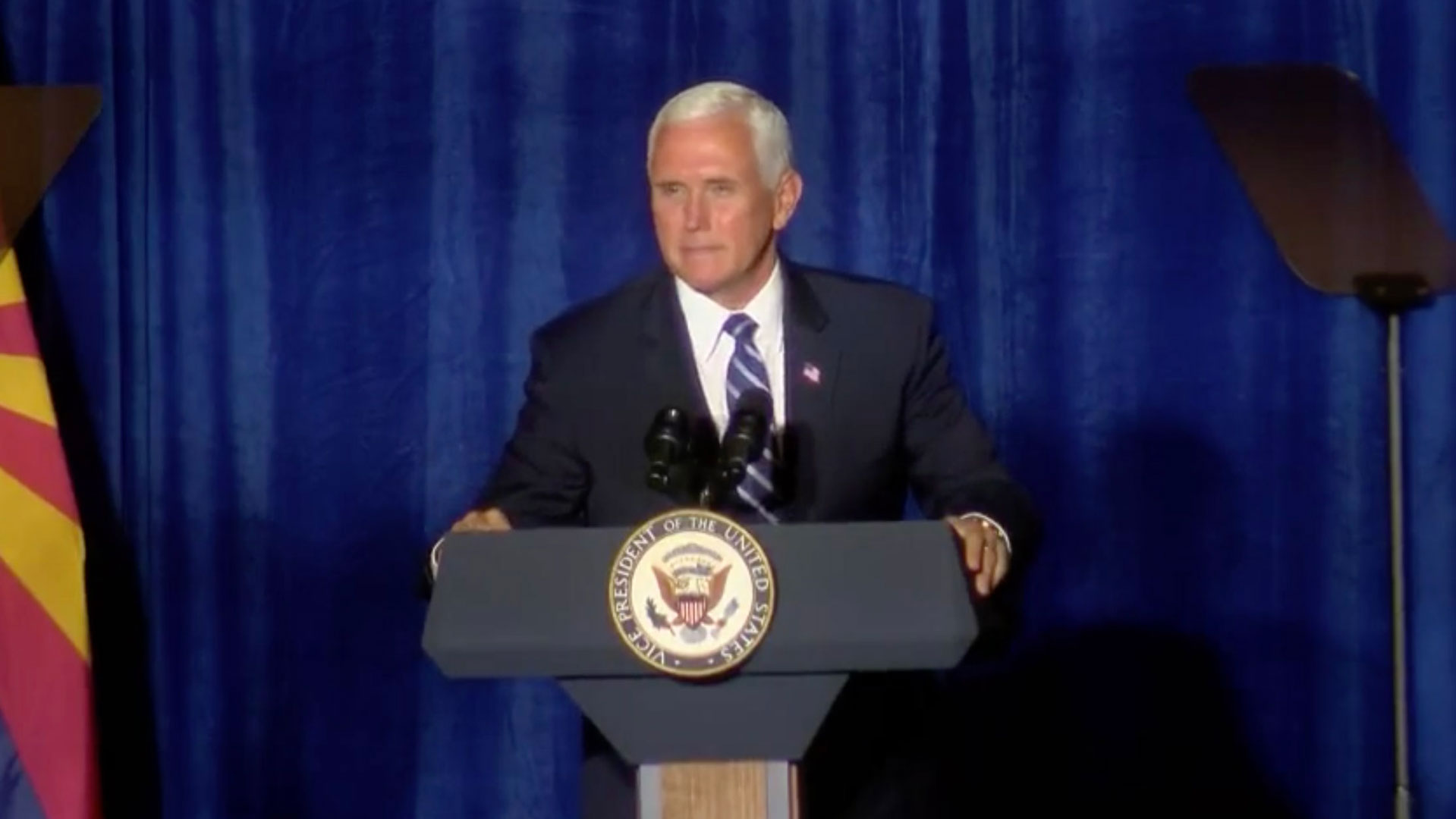 Vice President Mike Pence campaigns in Tucson. August 11,2020
AZPM
Vice President Mike Pence made two campaign stops in Arizona on Tuesday. His first stop was in Tucson to pick up the endorsement of the Arizona Police Association.
During his speech to the roomful of law enforcement officers he tried to send a simple message.
"We'll always back the blue," Pence said repeatedly. The Trump-Pence ticket is currently trailing in Arizona polls by five points but have begun to close the gap with the presumptive Democratic nominee Joe Biden.
Following months of protests across the country, law enforcement has become a flash point during this year's presidential campaign.
"I want to assure you that your President, your Vice President, and the overwhelming majority of the American people know that the men and women of law enforcement are the vest people in the country. Law enforcement isn't the problem, law enforcement is the solution," Pence told the crowd.
Many of the protests have centered on law enforcement treatment of minorities, especially Black people.
"We don't have to choose between supporting law enforcement and supporting our African American neighbors. We can do both, and we're going to keep doing both for four more years," said Pence.
While in Tucson, the Vice President also threw his support behind Republican Martha McSally in her race for the U.S. Senate as well as Tiffany Shedd and Brandon Martin who are both running for Congress.