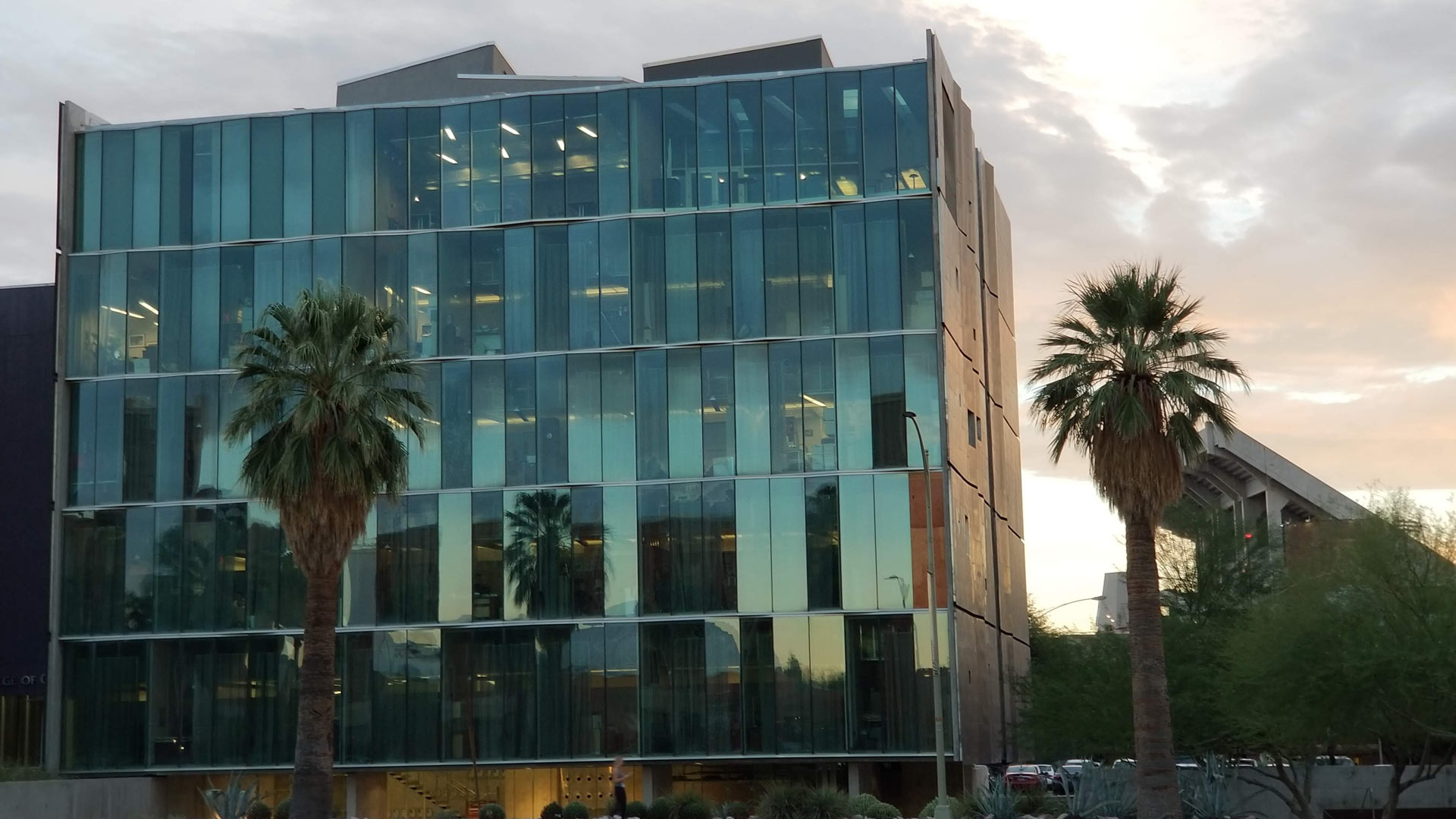 The Optical Science Building on the campus of the University of Arizona.
AZPM
The next generation of the internet, one powered by quantum computing, could come out of research led by the University of Arizona.

The university on Wednesday announced it received a $26 million, five-year grant from the National Science Foundation to create the Center for Quantum Networks. The UA will lead a coalition that includes Harvard, Yale and the Massachusetts Institute of Technology.
UA optical sciences assistant professor Saikat Guha will head the effort. He says quantum computing, which exploits the properties of subatomic photons, offers the potential for much faster, more complex problem-solving.
Guha said potential benefits of a quantum network include "probably secure communications and data privacy no matter the computational power of the adversary, highly precise positional navigation and timing, ultrasensitive longest line telescopes and remote sensing satellites empowered by quantum entanglement and the democratizing access to cloud-based quantum computers."
The project involves networking multiple computers around the Boston metro area using fiber optic cables. Ultimately, the technology could lead to a worldwide quantum network to augment or even replace the existing internet.