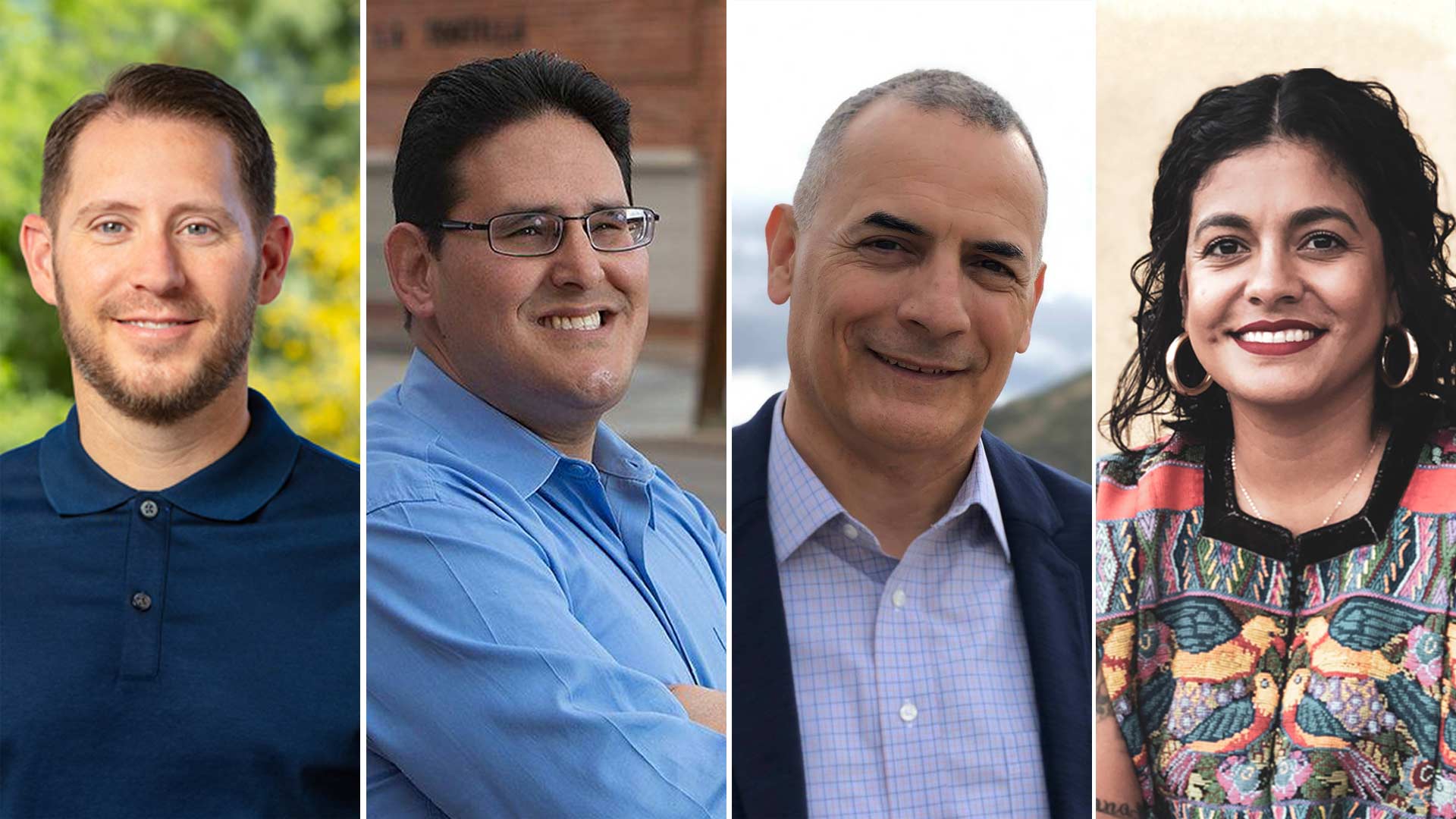 Tucson 2019 Ward 1 Democratic candidates. From left, Rob Elias, Sami Hamed, Miguel Ortega and Lane Santa Cruz.
Photos courtesy of candidates
For the first time in more than a decade, Tucson's Ward 1 City Council seat is up for grabs. Four Democrats are running to fill the seat left open by Regina Romero, who is running for mayor. Ward 1 encompasses the city's west side.
They'll face off in the August primary. The Buzz asked all of them similar questions to give voters the best look at who will represent them.
Map of Tucson city wards
Ward boundaries from City of Tucson open data, July 2019.
Hear from the candidates
Lane Santa Cruz
Lane Santa Cruz is a community activist who spent time working in the Ward 1 office as an aide to Regina Romero.
Miguel Ortega
Miguel Ortega is a media consultant and aide to former city councilwoman Karin Ulich.
Rob Elias
Rob Elias is a former banker and professional baseball player who now works for the Tucson Botanical Garden.
Sami Hamed
Sami Hamed is a former staffer for Congressman Raúl Grijalva.
The winner of the August primary will move on to the November election. Sam Nagy is running as a Republican write-in candidate. If he gets 84 primary votes, he'll face the Democratic winner in November. Otherwise, the primary-winning Democrat will be uncontested in the general election.
In Tucson city elections, primaries are ward-only, but all voters can vote for representatives in all wards in the general election.

The Buzz
airs Fridays at 8:30 a.m. and 6 p.m. and Saturdays at 3:30 p.m. on NPR 89.1. You can subscribe to our podcast on
iTunes
and NPR One. See more from
The Buzz
.