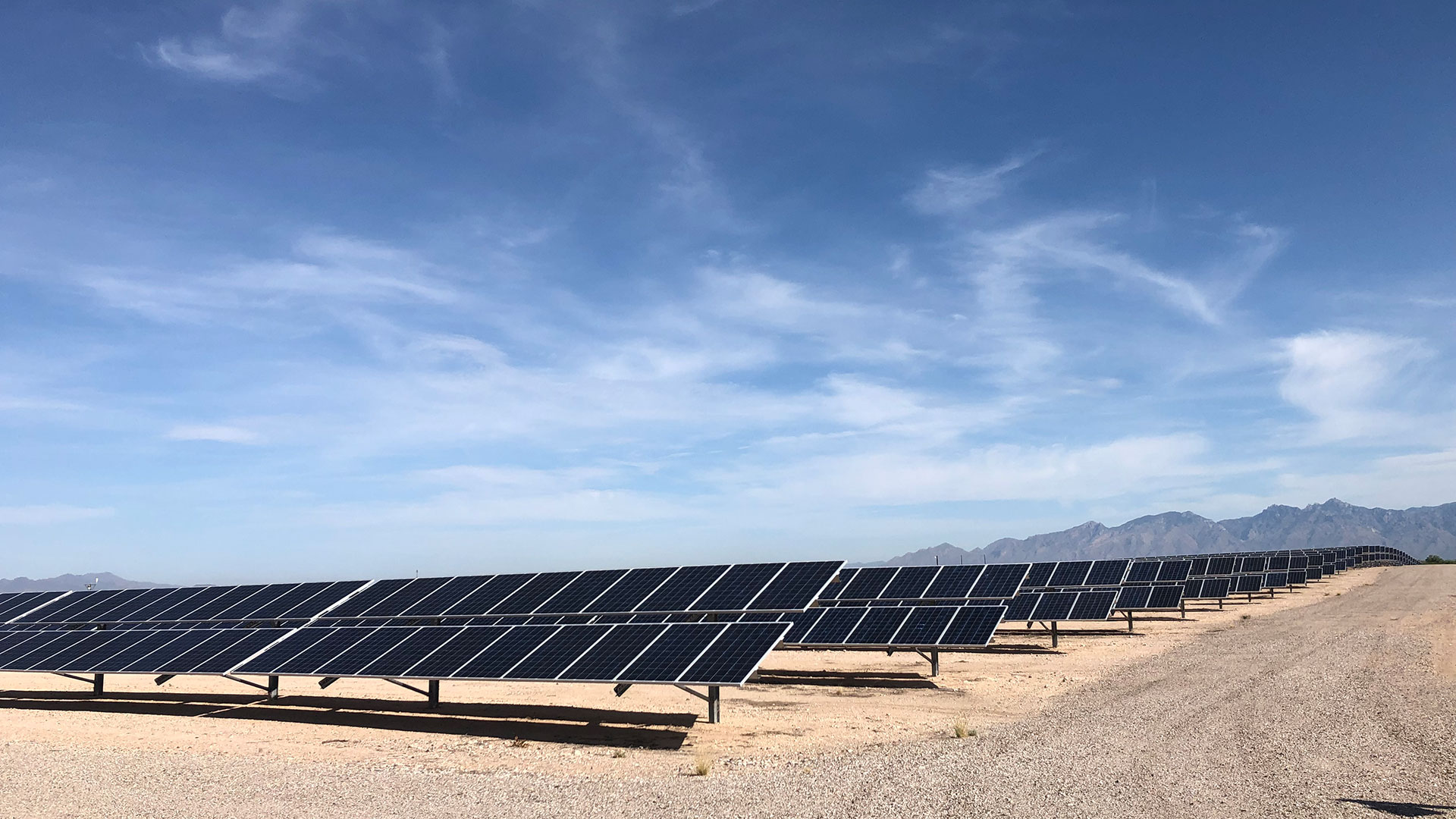 A solar array used by Tucson Electric Power to add renewable energy to the grid, August 2019
Christopher Conover/AZPM
Tucson Electric Power is hard at work installing 10 new natural gas-powered generators at its power plant on I-10.
The reciprocating engines are old technology. They are very similar to the engines found in most cars. But when compared to the other generators at the station they are a leap forward.
The engines known as RICE, which stands for reciprocating internal combustion engines, replace two steam generators and can turn on in five minutes.
That time frame is important because TEP plans to get 30% of the energy for the electric grid from renewables, as those resources are intermittent, said Conrad Spencer, TEP's project manager for RICE.
"A big monsoon cloud comes over and all the solar generation goes away for a few hours. We had to come up with a generation resource that was quick start, quick ramping, and could start and stop multiple times a day," Spencer explained.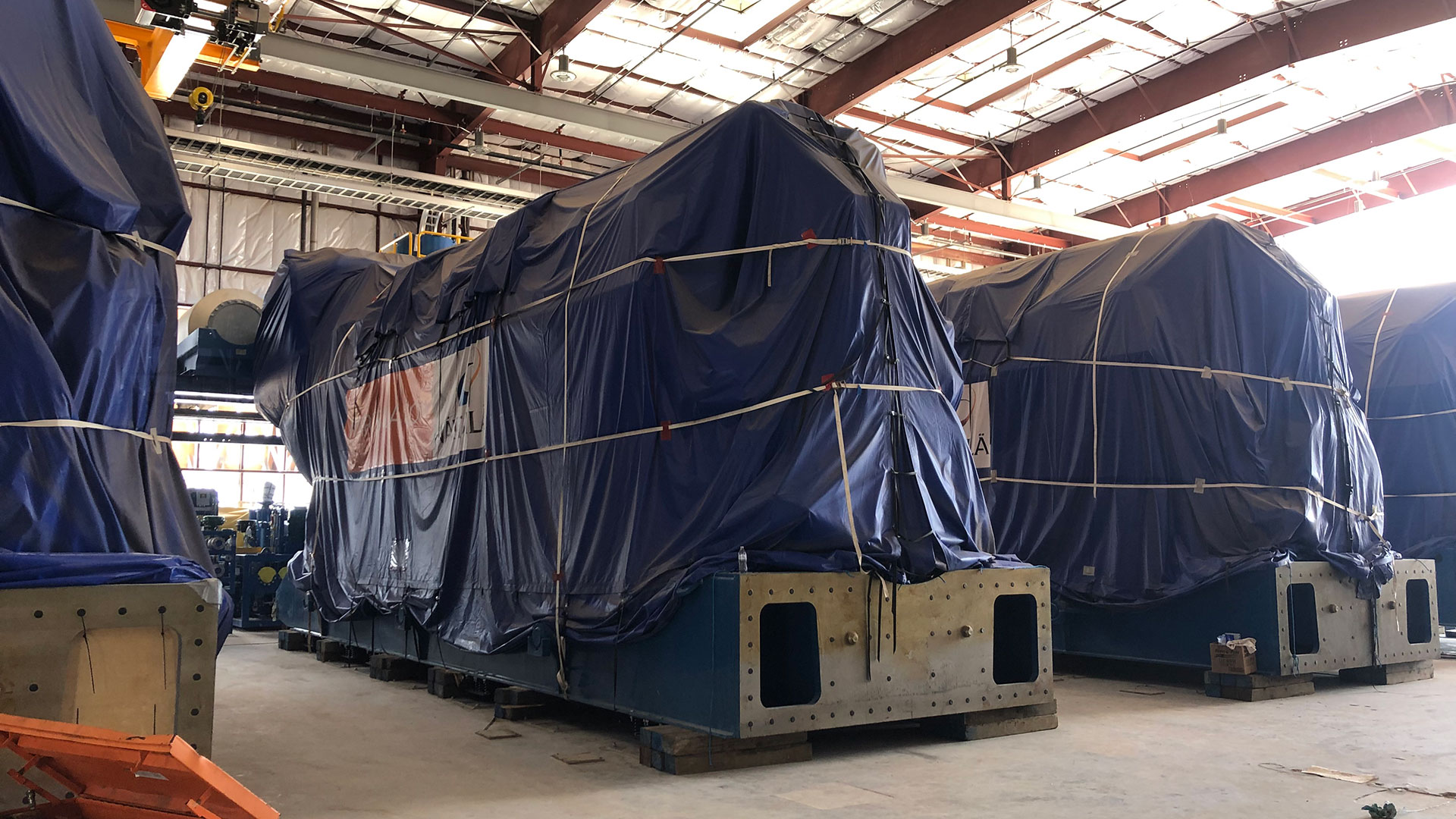 VIEW LARGER Tucson Electric Power is installing ten, natural gas-powered, reciprocating engines known as RICE. July 2019

Christopher Conover/AZPM
TEP said the RICE engines will use less water than the two generators they are replacing and will emit fewer pollutants.
Despite those claims, the Sierra Club officially protested the permit allowing the installation of the engines.
"We primarily thought that it would be a good opportunity for TEP to look at clean, renewable energy for that site versus just another polluting fossil fuel," said Sandy Bahr, Grand Canyon chapter of the Sierra Club.
When it comes to adding more renewables into the system, most in Arizona are in favor of the idea. The differences lie in how that is accomplished. Some want the Arizona Corporation Commission to increase the current mandate from 15% by 2030. Others, like the conservative Western Way, want to let market forces drive the increase in renewables.
"Because we've had a much more of a business-friendly attitude, I think, in Arizona these things have taken off that 10 years ago nobody would have even dreamed of having the kind of renewable stations, charging stations. That's been tremendous," said Jaime Molera, Arizona chapter president of the Western Way.
TEP plans to have at least 30% renewable energy in the grid by 2030. An amount double the state mandate.