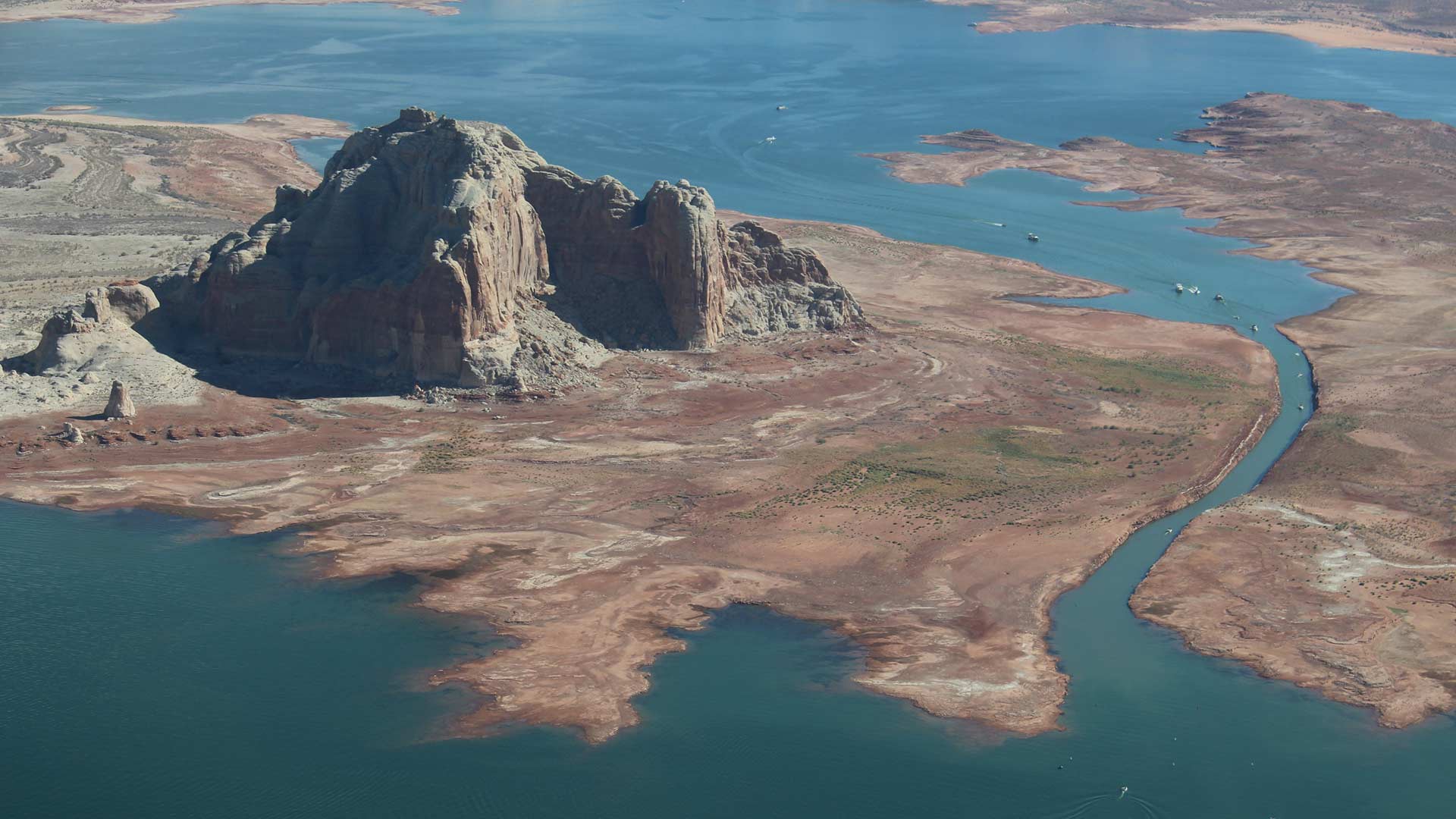 Lake Powell on the Utah-Arizona border continues to drop as snowpack declines throughout the southwestern U.S. The narrow passageway shown here in September 2018 has been rendered unusable as water levels drop.
Luke Runyon/KUNC/LightHawk
A bill sponsored by U.S. Sens. Martha McSally and Kyrsten Sinema would put aside hundreds of millions of dollars for water storage projects, water recycling, and desalination plants.
The proposal would also create a new loan program for water agencies.
"Some of it is just opportunities for entities to be able to take loans and not have it charged to the ratepayers that year but be able to stretch it over many years as they are trying to modernize," McSally said.
The bill is also sponsored by California Democratic Sen. Dianne Feinstein, and Colorado Republican Senator Cory Gardner.
Even though all of the sponsors are from the west, McSally said she is confident they can convince their east coast colleagues of the need for financing the drought-related projects.