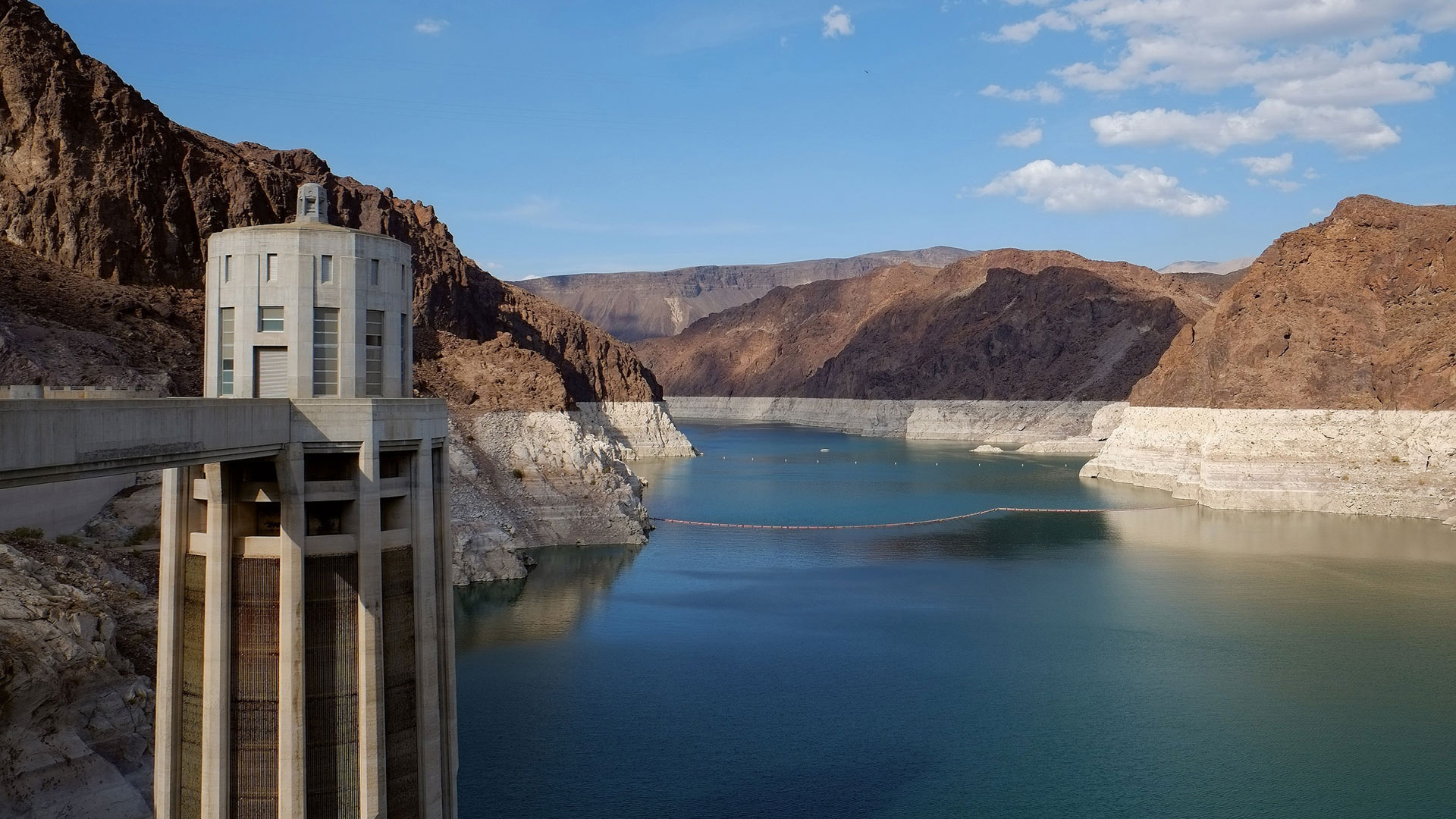 A view from the Lake Mead side of the Hoover Dam.
Water levels in Lake Mead, which stores water for Arizona, California and Nevada, have plunged in recent years. If levels drop below a certain point, they trigger an official shortage.
The three states are trying to avoid that.
Federal water managers say there is a 50-50 chance water levels in Lake Mead will fall below 1,075 feet above sea level, or about 35 percent capacity for the reservoir. That's the point at which federal rules will kick in mandating radical cuts in water taken from the lake.
Chuck Cullom, of the Central Arizona Project, said Lake Mead is quickly approaching the need for those mandated cuts.
"In January of 2000, Lake Mead was at 92 percent of capacity. On Jan. 1 of this year, Lake Mead had about 36 percent of storage capacity," said Cullom.
Lake Mead is the largest manmade reservoir in North America. It has about 25 million acre-feet of storage.
Arizona, California and Nevada continue to negotiate a Drought Contingency Plan.