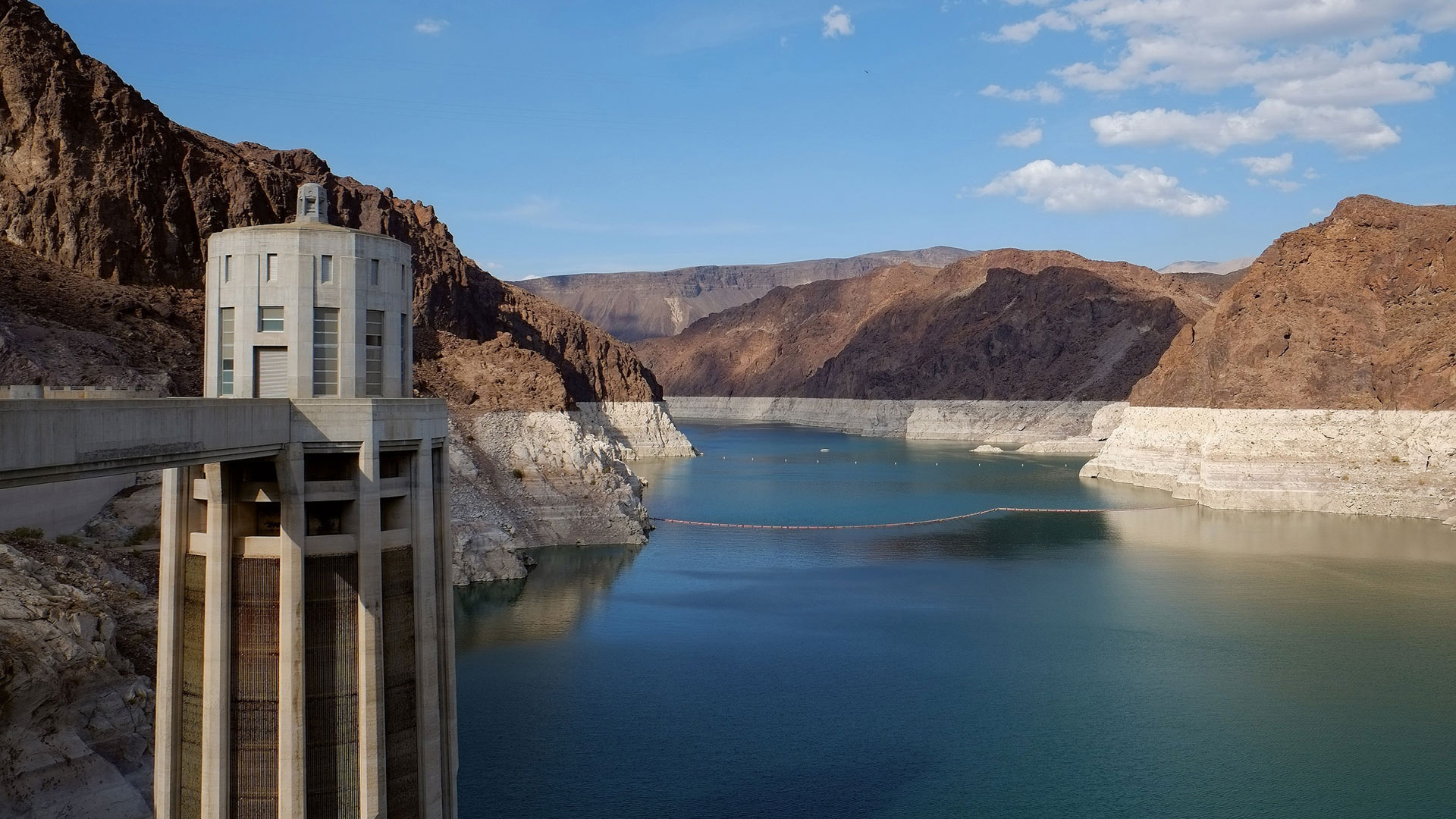 A view from the Lake Mead side of the Hoover Dam.
Water levels in Lake Mead are about eight feet higher than last year at this time, and regulators said it's due to water being kept in the lake.
The mountains in the western United States have an above-normal snowpack. That will be good news later this year for the states that depend on the Colorado River for their water supply.
Rose Davis of the federal Bureau of Reclamation said cooperation among river-water users accounts for the lake's growing depth.
"Lake Mead has been the beneficiary of having a lot of very smart people working on agreements to leave water in Lake Mead for the benefit of the system. Starting in about 2014 we implemented programs such as the pilot system conservation program, which provided funding in lieu of people leaving water in the system," she said.
Davis said Mexico also takes less water from the river. When the snow melts this year, she said, slightly more water than normal will feed into Lake Powell and then continue to Lake Mead.
But the lower Colorado River basin remains in a drought, and Davis said conservation is still important.
See a recent history of Lake Mead's water levels.