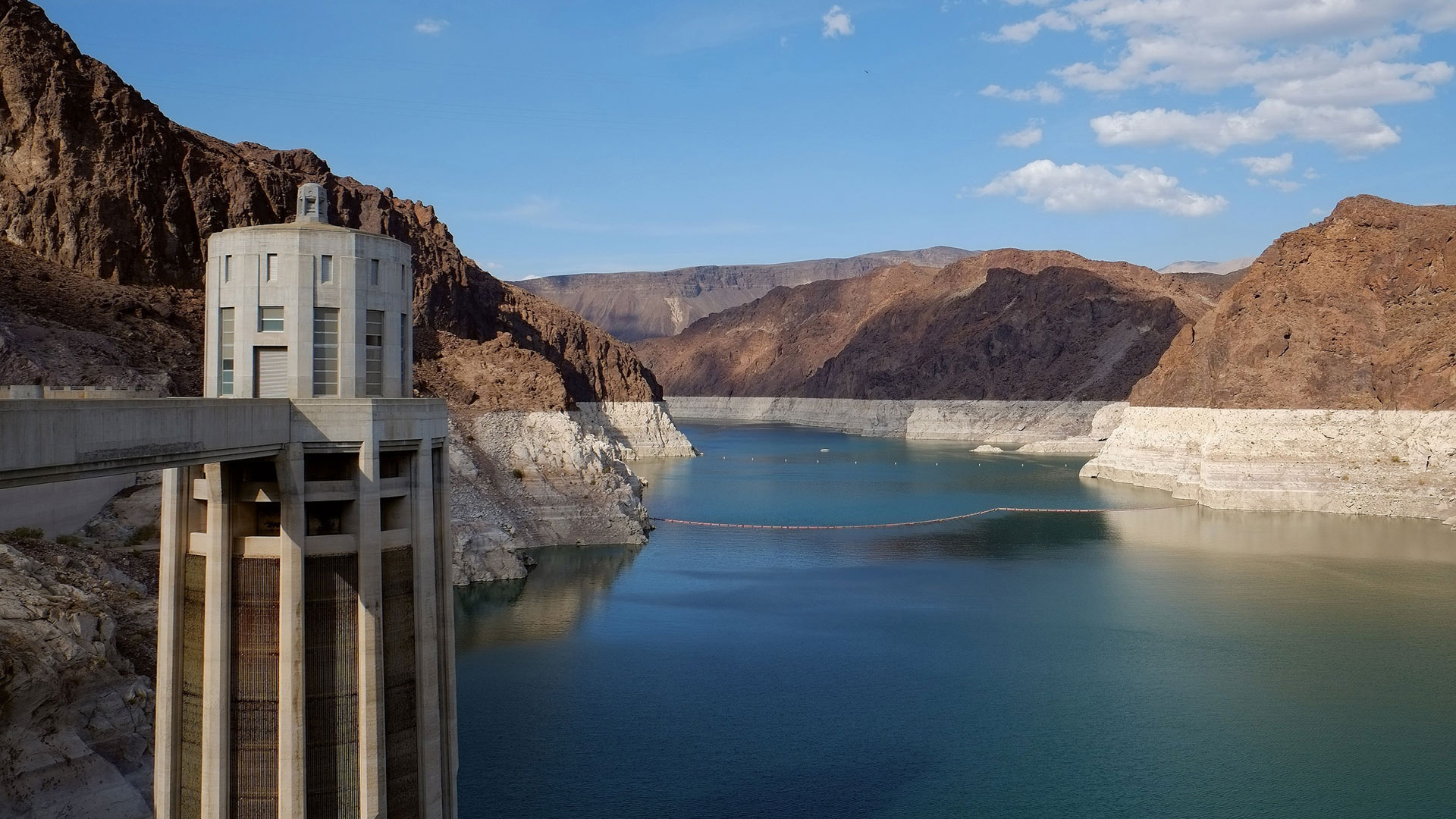 A view from the Lake Mead side of the Hoover Dam.
A report that a water shortage in Arizona is less than two years away is eliciting conflicting reactions from federal and state water managers.
The level of Lake Mead is key to how Colorado River water is managed for Arizona, California and Nevada. The latest federal report predicts the level at the beginning of 2019 will be one foot above the point at which a water crisis is declared.
That has led state of Arizona water officials to raise a warning.
"This trend, where we had very good snowpack but the snowpack didn't turn into runoff, has happened before - 2012 and 2013. There are scientists who are predicting it will happen more frequently out into the future," said state water resources director Tom Buschatze.
"We need people to be vigilant and we need people to support the types of action it's going to take to proactively manage our way now and in the future on the river."
But Rose Davis of the federal Bureau of Reclamation said constant changes in the measurements, and even in the techniques for measurements, her agency uses mean no one should act based on the current predictions.
"The models that we run, we run every month. And we issue the 24-month study in the middle of every month. And the inputs are always going to change based on variable hydrology," Davis said. "We don't know what's going to happen in 2019 because we haven't hit the winter of 2017 or 2018 yet. So there is no sky is falling here."
Water managers have to predict in August where the lake level will be the next year. If it's at 1,075 feet above sea level or less, a crisis is declared and restrictions on water distribution begin going into place.
Davis said her agency is not expected to declare a shortage for 2018 this August. Lake Mead's surface water level is about 1,081 feet above sea level.