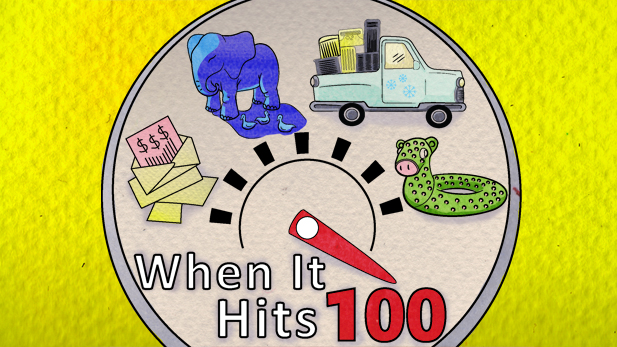 Illustration by M. Roxbury, AZPM
Listen:
Swelter, sweat and searing outdoor temperatures mean summer is upon us. And with it, AZPM is looking at what happens when it hits 100. In the third installment of this week-long series, we find out what's delaying the heat.
When it comes to weather, Tucsonans have had a lucky spring.
Low pressure systems have moved through the area and kept daily highs below seasonal averages and even brought occasional showers.
But those days are coming to an end.
"We usually have our first 100-degree day by now," said National Weather Service Meteorologist Jim Meyer. "We'll still catch the end of May. It'll be Saturday or Sunday."
Thus, May will end with the beginning of Tucson's triple-digit season. That's later than normal and goes counter to a recent trend.
"Since 1895, the average first occurrence has been May 26, but things have been a little warmer over the past few decades," Meyer said. "Since 2000, for example, the average first occurrence is May 17."
In general, the first 100-degree day doesn't correlate with how hot the summer is going to be, he said.
But something can be read into it this summer. Meyer said the weather phenomenon that has pushed in low pressure systems and kept the triple-digits at bay could also delay the start of the monsoon this year.