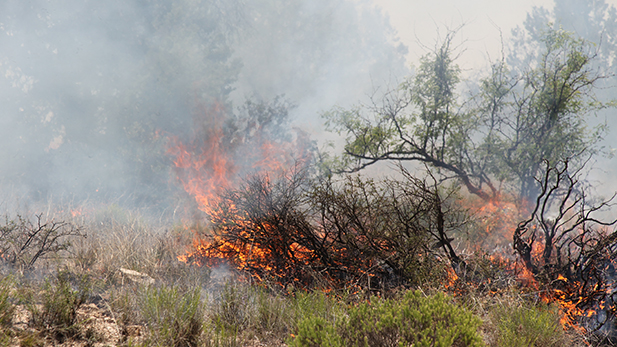 'Fire does have a role in natural landscapes.' - Coronado National Forest Spokesperson Heidi Schewel

Zac Ziegler
Unseasonably cool and wet weather is delaying the start of Arizona's fire season.
But, public land officials are warning that the slow start doesn't mean the season is any less dangerous.
"When the rains stop, and they will stop in Arizona," said Kristy Lund, a fire and aviation staff officer for the Coronado National Forest. "Then, we're far more likely to have more widespread fires."
The rains have helped keep vegetation dry, but it doesn't take long for some plants to dry out and become kindling for a wildfire.
"We do expect to see more of a fire season in the desert areas this year," said the National Park Service's Michelle Fidler. "Especially with the fine fuels, the grasses and other invasive species moving through."
Lund and Fidler both said it's important to practice fire safety now to help avoid human-caused fires.
That includes exercising caution when using fire, being aware of acts that may unintentionally cause sparks (such as having an unsecured chain dragging behind a vehicle), and using the last of the cool weather to make property fire safe by clearing dry vegetation.