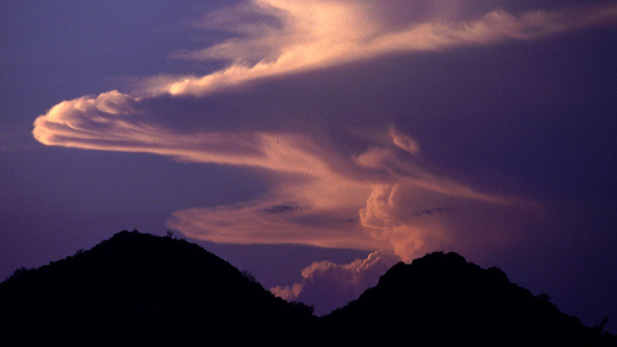 Monsoon clouds over Santa Catalina Mountains. (PHOTO: Mark Duggan)
A storm system due to hit the Tucson area appears to be the first monsoon of 2015.
"The monsoon is on its way in," said National Weather Service Meteorologist Mike Cantin. "The dew points are rising and things are starting to get a little juicy out there, but not enough to really get heavy rainfall yet."
The heavy rainfall that Cantin mentioned may be days away though.
"Now, as we get closer towards the weekend as the moisture increases from the east and southeast, we will see the potential for more heavy rain," he said.
Moisture being drawn from the southeast is a hallmark of monsoon weather patterns.
Cantin said strong, gusty winds will precede the rain. Those winds could be strong enough to cause damage to trees and structures such as utility poles.