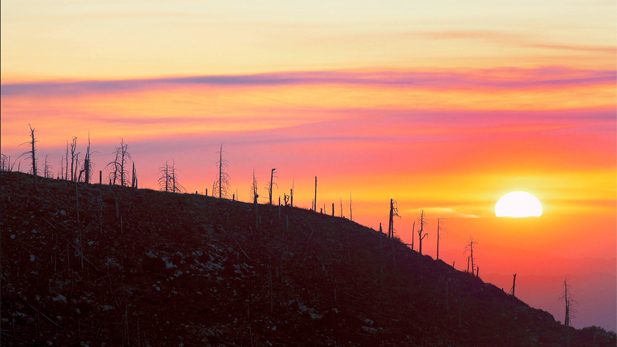 Listen
A U.S. Forest Service spokesperson said that an early season fire on Mt. Lemmon last weekend was a "wake-up call."
"It's our first fire we've had at that elevation," said Heidi Schewel, a spokesperson for the agency.
The Miami fire on Mt. Lemmon reached 4.5 acres and was nearly contained on Monday afternoon.
Schewel said this summer could be especially dangerous due to the low amount of snowpack on the mountains during the winter.Despite that, she says, recent weather has been beneficial.
"Helping us out are these little weather patterns (that are) dropping our temperatures and raising our relative humidity," she said. "These will give us temporary reprieve as long as they come through, but when things heat up... that's when we'll be looking at more wildfire activity."
Schewel says the U.S. Forest Service's seasonal firefighters are trained and the agency's firefighting equipment is ready, including a helicopter that was used on Mt. Lemmon during this weekend's fire.