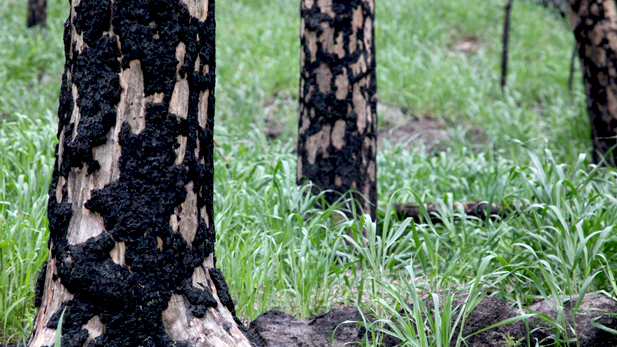 Mark Duggan
Lisen:
By Mark Brodie, Fronteras Desk
The U.S. Forest Service soon will hire hundreds of workers to rehabilitate more than 500,000 acres of Northern Arizona forests as a way of reducing wildfire danger.
The Four Forest Restoration Initiative, known as 4FRI, has been touted as a way to not only restore forest health, but provide jobs to residents of Northern Arizona.
"Right now, the Ecological Restoration Institute has been coordinating meetings with the industry as well as community colleges and others to create the training that's necessary for local residents to get those jobs, because they are skilled jobs," said Diane Vosick,co-chair of 4FRI and director of policy and partnerships for the Ecological Restoration Institute at Northern Arizona University.
"I just have to point out that right now, we are deficient in people who have those skills."
She said a study found the program would create at least 420 full-time jobs.
Vosick said groups tried to start training programs several years ago, but found there was not enough thinning activity at the time to justify them.