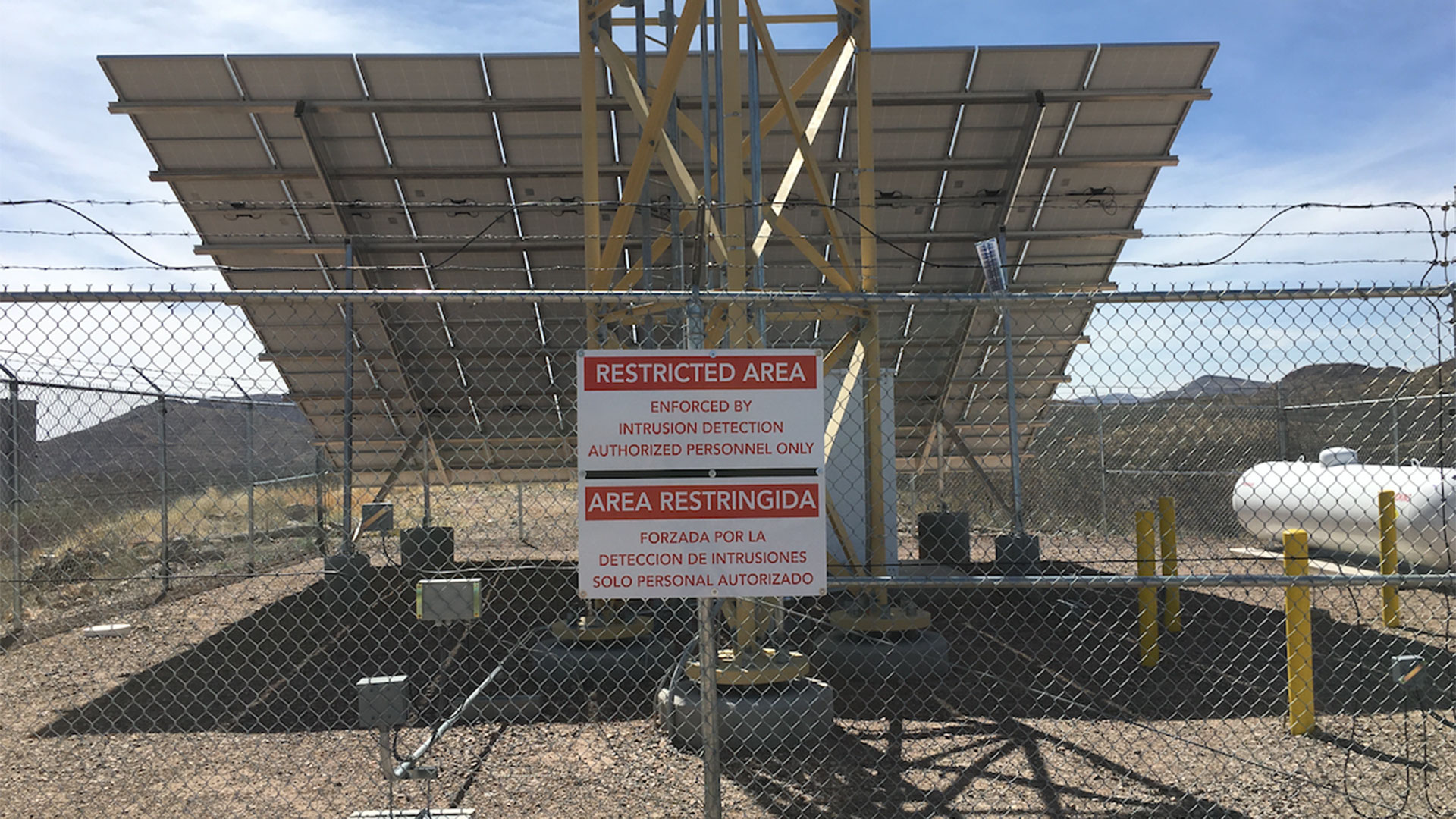 A sign warning people away from one of the Border Patrol's remote surveillance towers in Cochise County.
Michel Marizco, Fronteras Desk
The Border Patrol wants more agents and technology, including mobile towers and drones.
During a U.S. House Committee on Homeland Security meeting Tuesday, Customs and Border Protection and Border Patrol officials sang the praises of the technology they already have.
"Integrated, fixed towers deployed along the border in Arizona provide a long-range, persistent surveillance. These tower systems automatically detect and track items of interest and provide centralized operators with video and geospatial location of items of interest," said Scott Luck, acting deputy chief of the Border Patrol.
CBP officials praised mobile X-ray machines at ports of entry.

The Border Patrol is scheduled to test new unmanned vehicles in Arizona in September. CBP planes have been reduced in Arizona, but the drones could make up the difference.
Officials did say that though the number of planes has decreased in the Tucson Sector, it is still the most heavily patrolled area from the sky.
Rep. Martha McSally chaired the committee meeting. She said she is a supporter of more technology on the border.
"It will increase our chances of apprehending dangerous individuals and interdicting lethal drugs like heroin and fentanyl," McSally said.