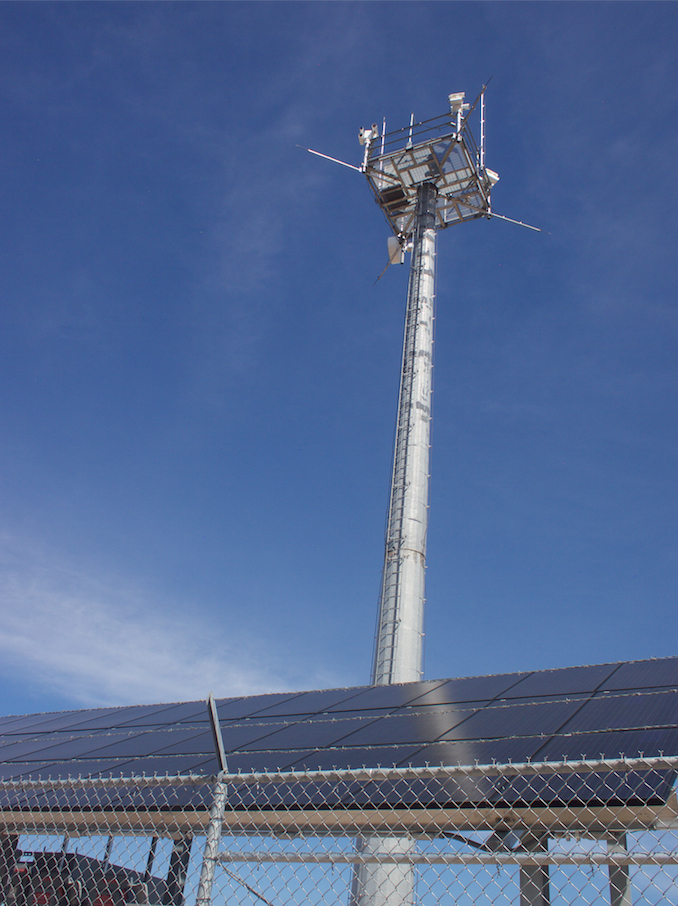 VIEW LARGER One of the 19 towers built to watch southeastern Arizona's border with Mexico.

Michel Marizco, Fronteras Desk
U.S. Customs and Border Protection deployed a series of cameras, sensors and radar to the Arizona border beginning in 2005. Since 2014, it's increased the deployment of border surveillance towers to Texas and California.
But federal auditors say the agency needs to better determine whether this new tech is worth the money spent to obtain it. Rebecca Gambler is with the Government Accountability Office and testified to the House's Subcommittee on Border and Maritime Security.
"CBP has more work to do to show that it's established those performance measures and that they're using the data they have to assess the contribution that surveillance technology is making to secure the border," Gambler said.
Agency officials said during the testimony that CBP will begin testing a new fleet of drones on the Arizona border in August.