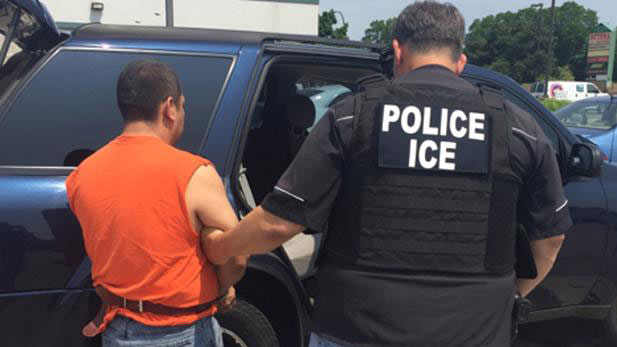 An ICE arrest.

Immigration and Customs Enforcement
President Donald Trump's executive order calling for the deportation of millions of immigrants is complicated and, for many, confusing.

An immigrant suspected of being in the United States illegally could be deported immediately and without a hearing, a process called "expedited removal."
Under President Obama, that could happen if the immigrant had been detained within 100 miles of the border and if that immigrant had been in the U.S. for less than two weeks.

The Trump administration has expanded its scope from within 100 miles of the border to anywhere in the U.S. And the minimum has gone from two weeks to two years.
"We have so many people who have been emailing or calling about what this means to them," said Tucson immigration lawyer Mo Goldman.
What it means is that immigration officers – not a judge – can determine if someone has the proper papers to stay in the U.S. But confusion around Trump's new expedited removal plan goes beyond those who may be in this country illegally.
"It extends all the way to people who have green cards. Some people who have citizenship in the U.S. are nervous because they may be dual nationals," Goldman said
The only way an immigrant can avoid expedited removal is to declare the need for asylum, which means presenting evidence of a credible fear of torture or persecution.