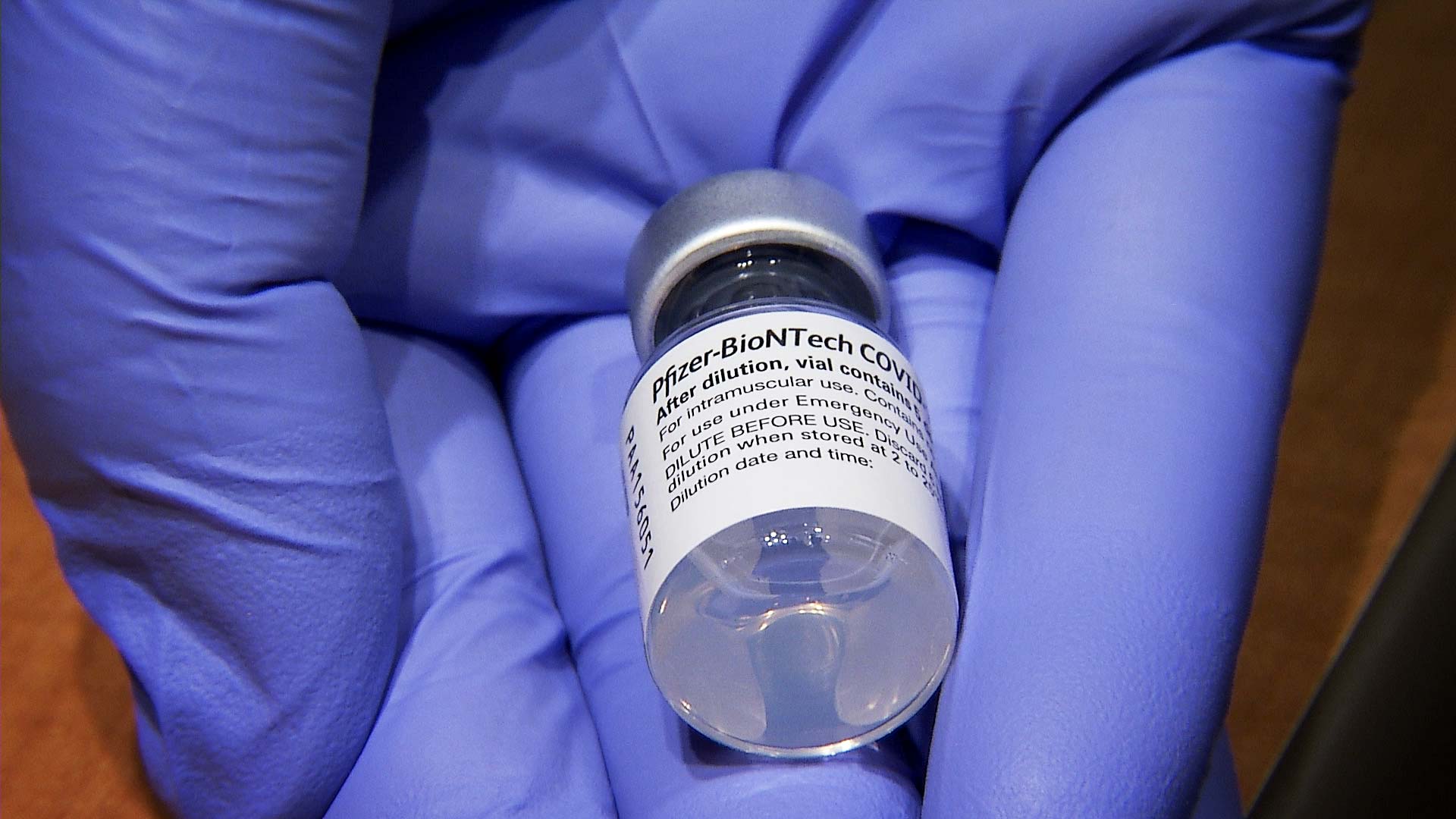 A vial of the Pfizer COVID-19 vaccine.
Robert Lindberg/AZPM Staff
Attorney General Mark Brnovich says private businesses can require employees and customers to be vaccinated against COVID-19.
But in a 40-page legal opinion, the attorney general says businesses must provide reasonable accommodations for those who cannot get vaccinated due to a disability or sincerely held religious belief.
And the Republican attorney general says local governments will not be allowed to require employees to get vaccinated when a new law takes effect on September 29.
The Tucson city council has voted to require employees get at least one dose of a COVID-19 vaccine with unvaccinated employees under threat of suspension for five days without pay.
The city says the legal opinion from Brnovich does not change its policies because the new law is not yet in effect.