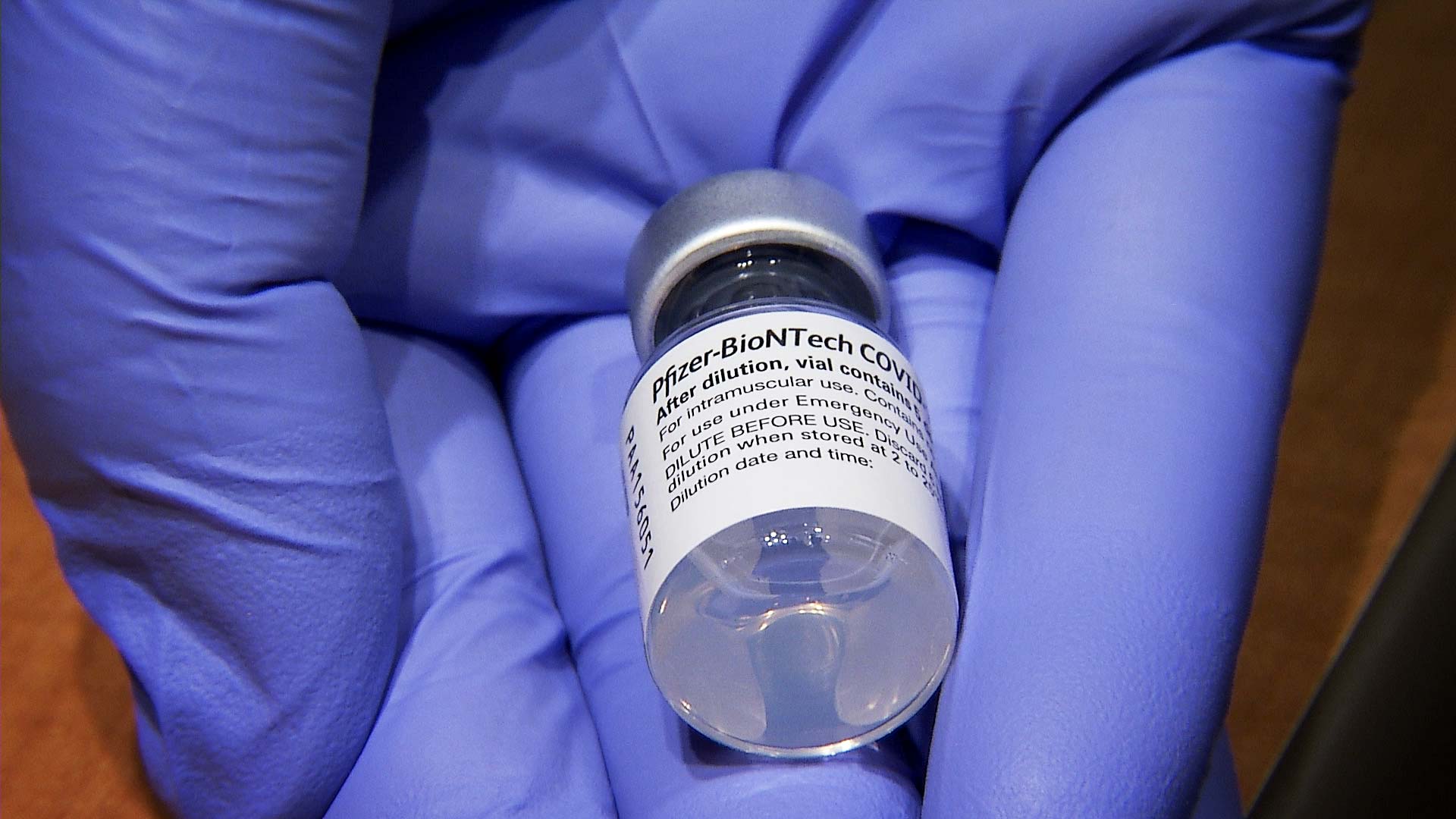 A vial of the Pfizer COVID-19 vaccine.
Robert Lindberg/AZPM Staff
The Tucson Mayor and Council called an emergency meeting Friday afternoon to pass an ordinance aimed at getting more city workers vaccinated against COVID-19.

City Manager Michael Ortega estimates about 1,000 of the 4,500 city employees remain unvaccinated. City council member Steve Kozachik said some of the city workers who've been most resistant to the vaccine are those who deal with the public most directly - city police and fire fighters.
The ordinance adopted by a 6-1 vote (Nikki Lee dissenting) requires city employees to prove they have received at least the first dose of a two-dose vaccine (Pfizer or Moderna) or a dose of the Johnson and Johnson vaccine by 4:00 p.m. August 24.
The ordinance allows workers to apply for exemptions based on their religion or medical condition.
All employees who are vaccinated will receive an additional day off, and a discount on their health insurance premiums to be determined later. If at least 500 additional city workers have not been vaccinated by the deadline, unvaccinated employees will receive a five-day suspension without pay.
The ordinance appears to challenge an executive order issued by Governor Doug Ducey which forbids local governments from requiring individuals to provide proof of vaccination. The order allows vaccination proof to be required for healthcare workers, but not general employees.