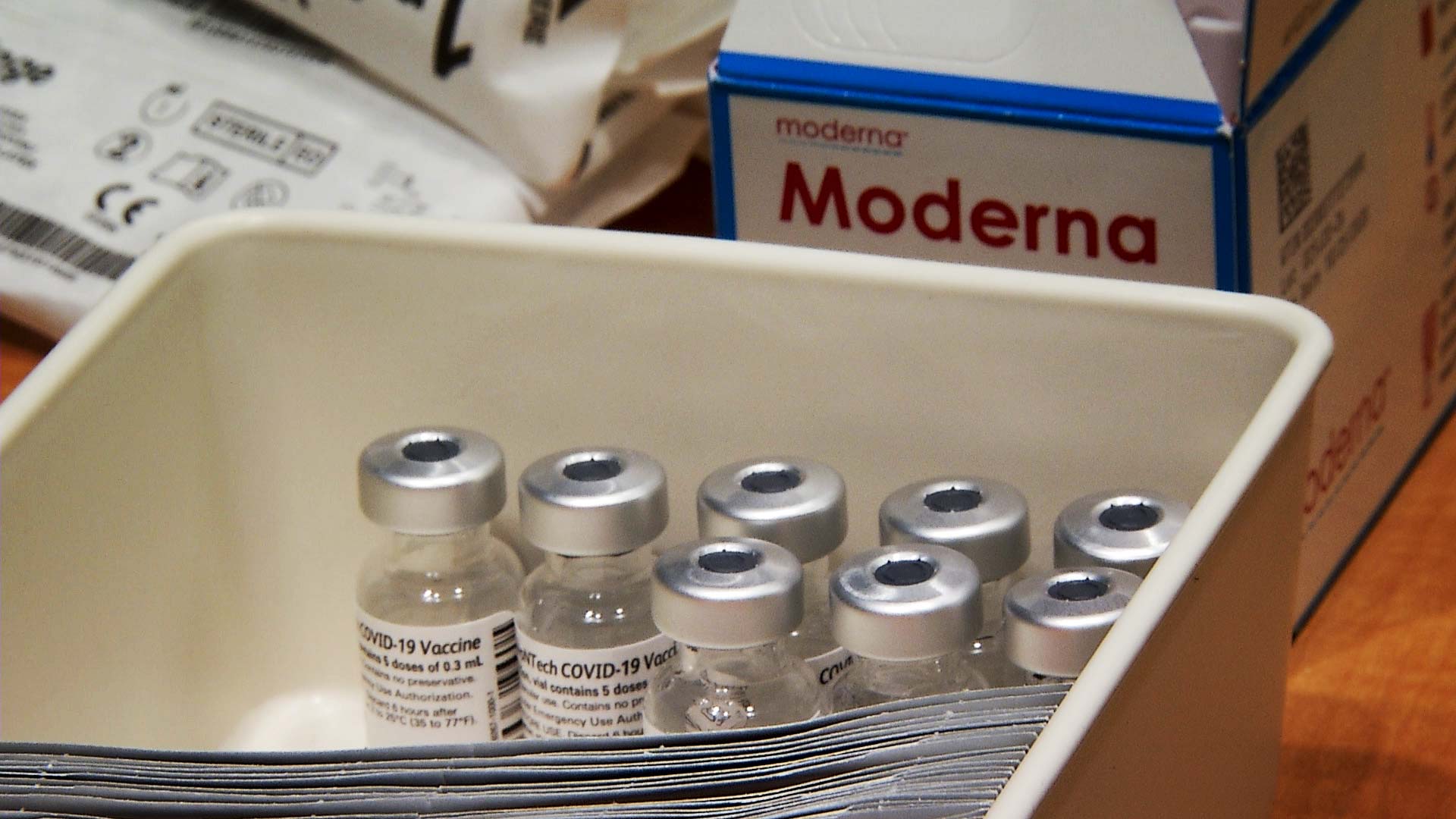 Vials of Moderna's COVID-19 vaccine at a vaccination clinic in Tucson. January 2021.
Robert Lindberg/AZPM Staff
A new executive order from Governor Doug Ducey bars cities in Arizona from issuing COVID-19 vaccine mandates. As Alisa Reznick reports, that has local leaders like Tucson Mayor Regina Romero pushing back.
In a press release announcing his order, Ducey said the vaccine is safe, effective and free. But he said "getting it is a personal choice," and with the new order, any mandates from city and town leaders are in violation of state law.
Mayor Romero of Tucson said this is the latest effort to hamper local safety measures.
"I am flabbergasted that governor Ducey is prioritizing his political aspirations over the health and wellbeing of Arizonans," she said.
Romero released a statement just after the governor's order.
After consulting with our City Attorney, it is clear that the EO @dougducey issued today is legally meaningless.

The Governor must stop prioritizing his political aspirations over the health and well-being of Arizonans.

Full statement ⬇️ pic.twitter.com/ALFAXrdmBJ

— Regina Romero (@TucsonRomero) August 16, 2021
Last week the Tucson City Council approved a vaccine mandate for all employees and said employees without a valid medical or religious exemption could be suspended. Romero said after reviewing Ducey's order with the city's legal team, the mandate will remain in place.
Romero and other local leaders have clashed with the governor on COVID protocols for months. She said despite her efforts to reach out, she and Ducey haven't spoken since before the pandemic began early last year.