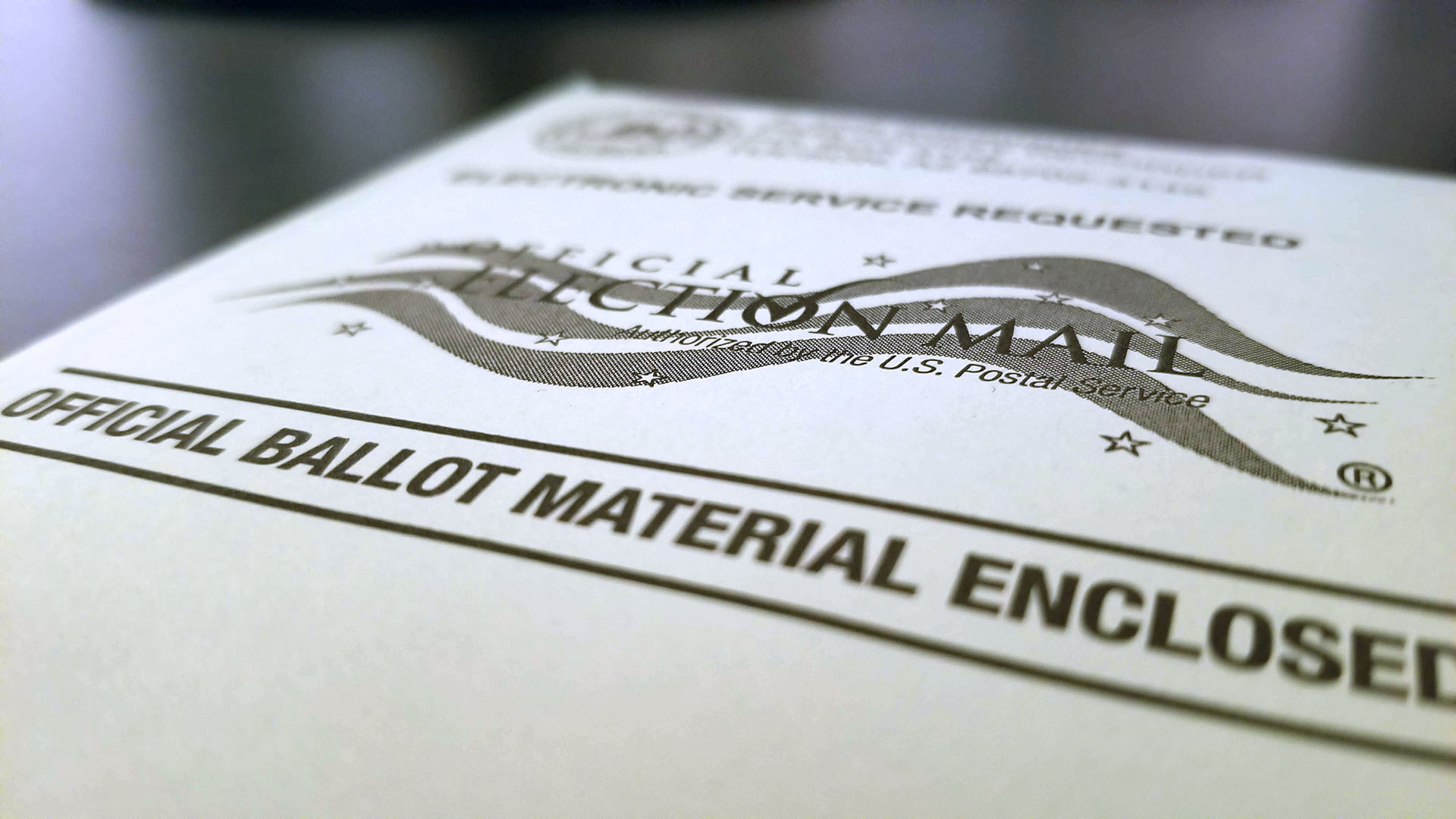 A Pima County vote-by-mail envelope.
AZPM
The federal lawsuit filed by six members of the Navajo Nation requests a section of Arizona election law not apply to people who live on the Navajo Reservation.
Arizona law says mail-in ballots must be received by county election officials by 7 p.m. on Election Day in order to be counted. The lawsuit wants residents of the Navajo Nation to only be required to have their ballots postmarked by Election Day and have the ballots counted if they are received by Nov. 13. Election Day this year is Nov. 3.
According to the suit, "Voting by mail systems rest upon the premise that all citizens have equal mail service." The suit says that is not the case on the Navajo reservation. According to papers filed in federal court, there is one post office every 707 square miles on the reservation compared to one post office every 15.3 miles in Scottsdale.
The suit alleges that failing to give the residents of the Navajo Nation an exception to the law would "reinforce a history of official racial discrimination in voting."
Earlier this week, Secretary of State Katie Hobbs said during a Facebook Live town hall that her office is adding more secure ballot drop boxes in tribal and rural areas of the state.
"We had planned to use some of our CARES Act monies with the counties to increase early ballot drop boxes. And our office just put in an order for more than 70 drop boxes," Hobbs said.
Earlier this year, Hobbs settled a similar suit in state court. That suit was brought by a group of Latino voters who were also asking for the same change in Arizona voting law.
In the settlement, the group dropped its request to allow voters to merely have their ballots postmarked by Election Day. The state agreed to do more outreach for early voting.