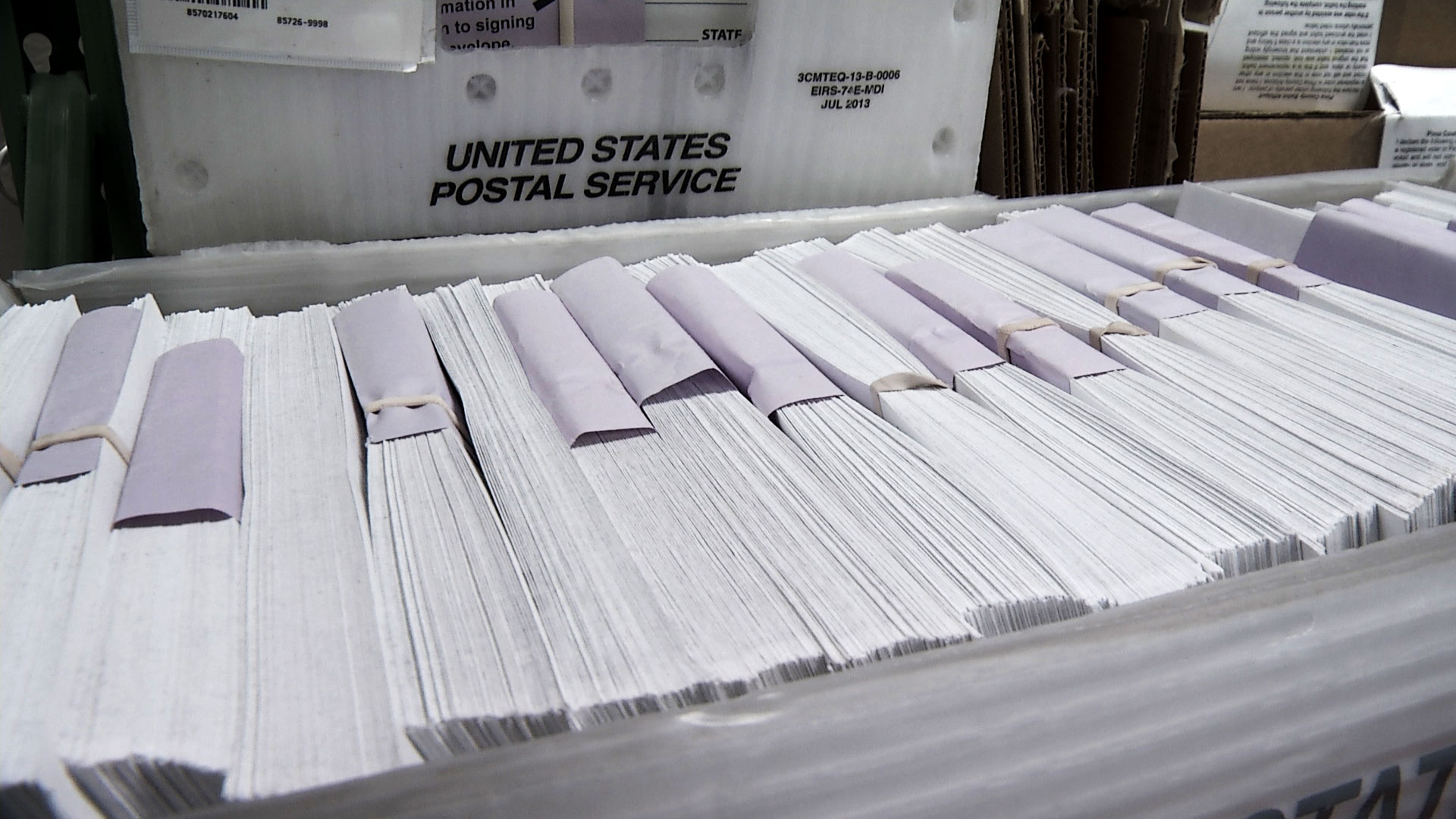 File photo of a crate containing ballots at the Pima County Elections Department.
AZPM
The United States Postal Service will be able to handle an influx of Arizona ballots, according to Secretary of State Katie Hobbs.
Arizona voters set a record for early ballots during the Aug. 4 primary, and the USPS was able to handle the volume.
"We have been assured that the capacity is there. We are going to continue to be vigilant and make sure that we know if any changes are being implemented," said Hobbs during a Facebook Live town hall on Tuesday.
Hobbs said despite the assurances from postal officials her office is suggesting voters return early ballots a little earlier than normal.
Election officials usually tell people to voters to put their ballots in the mail no later than a week before election day.
The state is ordering additional secure ballot drop boxes for the November election. Hobbs said many of those will go to rural and tribal areas that often have more limited coverage from the Postal Service.