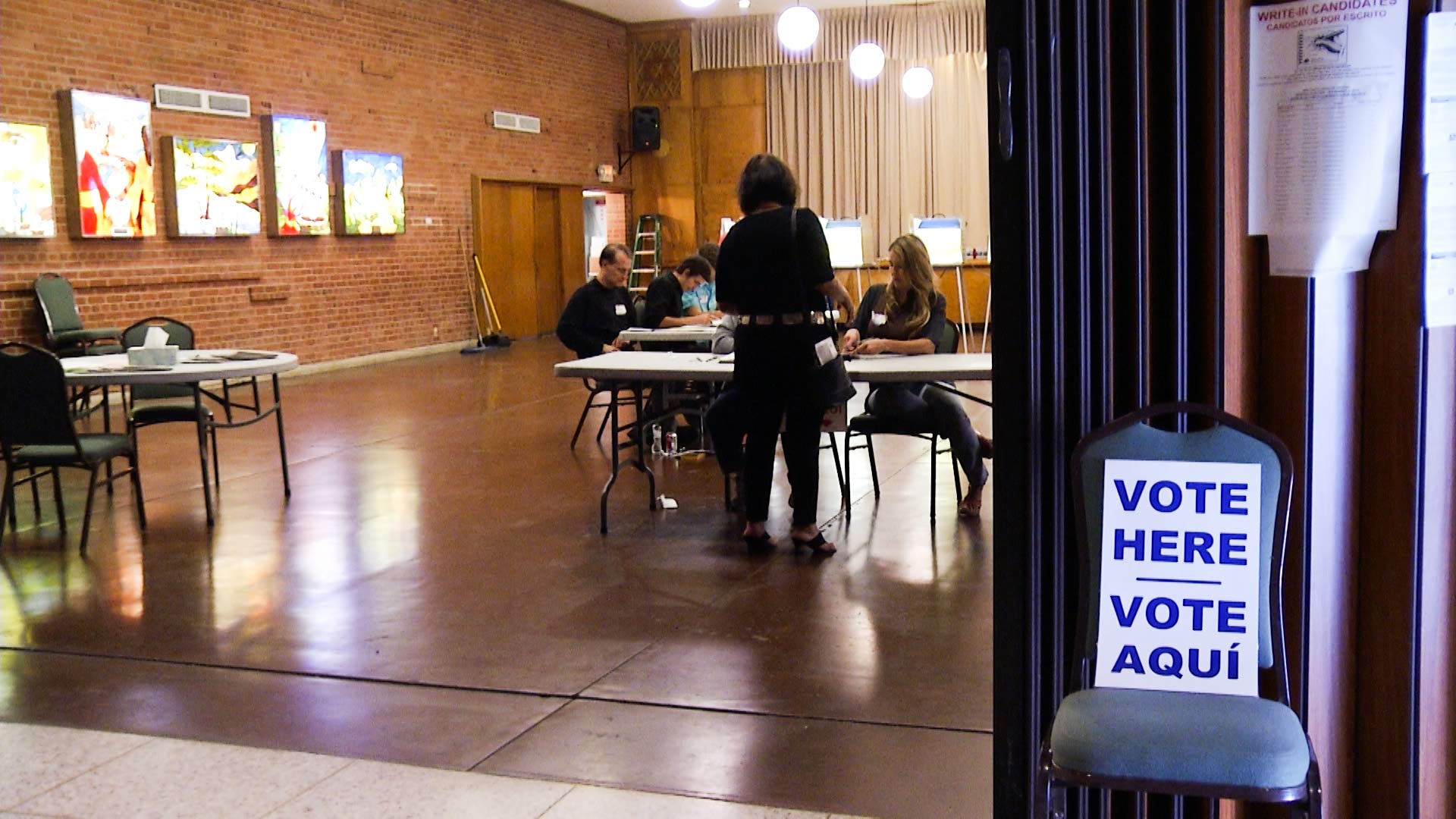 Volunteers check voter registration at a voting station.
AZPM Staff
A bill passed by the Arizona Legislature would force local governments to get rid of off-year elections if turnout is 25 percent lower than previous elections.
That change would include primaries, which some worry would keep independent voters from casting ballots.
"Over 60 percent of Arizona voters currently have the PEVL, the Permanent Early Voter List, so they expect to get a ballot in the mail when there is an election they can vote in," said Sen. Steve Farley, D-Tucson.
"But in the case of a primary, they don't get those mailed to them unless they specifically request it. There is already a very low turnout for independents in primaries when they request it," Farley said.
Politically independent Arizona voters can vote in partisan primaries so long as they request the ballot from one of the parties in the election.
The bill would affect cities and towns that hold elections in odd years or in the spring instead of the fall of an even numbered year.
The Senate passed the bill 17-11 Monday, sending it to Gov. Doug Ducey.
In previous years, the Legislature has tried to change Tucson's city election dates and the way they are run.
The courts have repeatedly struck those efforts down.