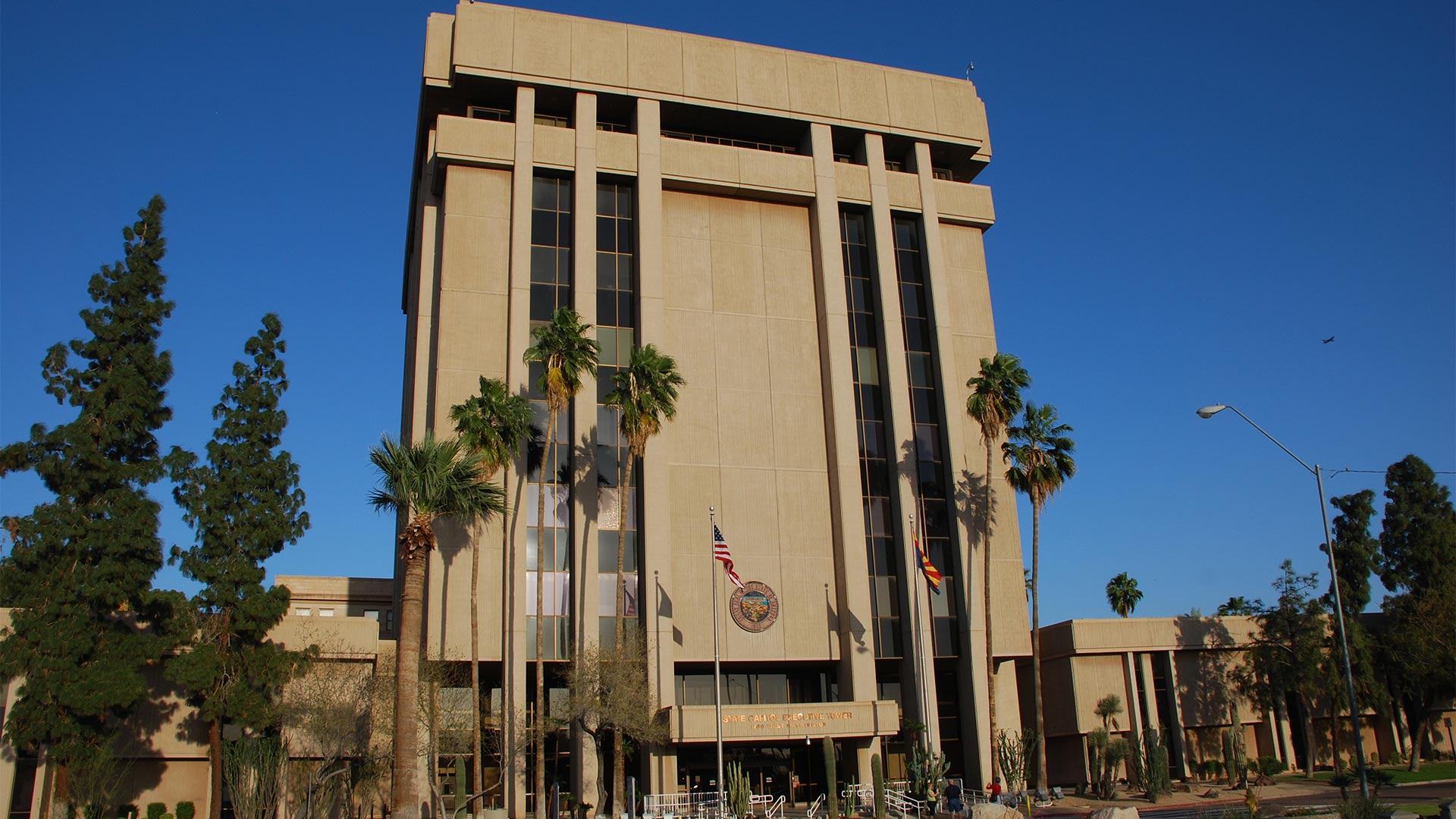 Arizona State Capitol Executive Tower
Adavyd
PHOENIX — Arizona has become the latest state to prohibit some child marriages under a bill signed by Gov. Doug Ducey preventing anyone younger than 16 from getting hitched.
The measure signed Wednesday by the Republican governor also says 16- and 17-year-olds can only marry if their partner is no more than three years older and if they get their parents' permission.
Similar laws were signed by governors in Kentucky and Florida earlier this year. About half of U.S. states have a minimum age for marriage.
Data from Maricopa County's court system say that 570 minors were married over a roughly five-year time period, and none were younger than 16.
The bill was sponsored by Republican Rep. Michelle Ugenti-Rita of Scottsdale. She says it's intended to prevent abuse and manipulation of minors.