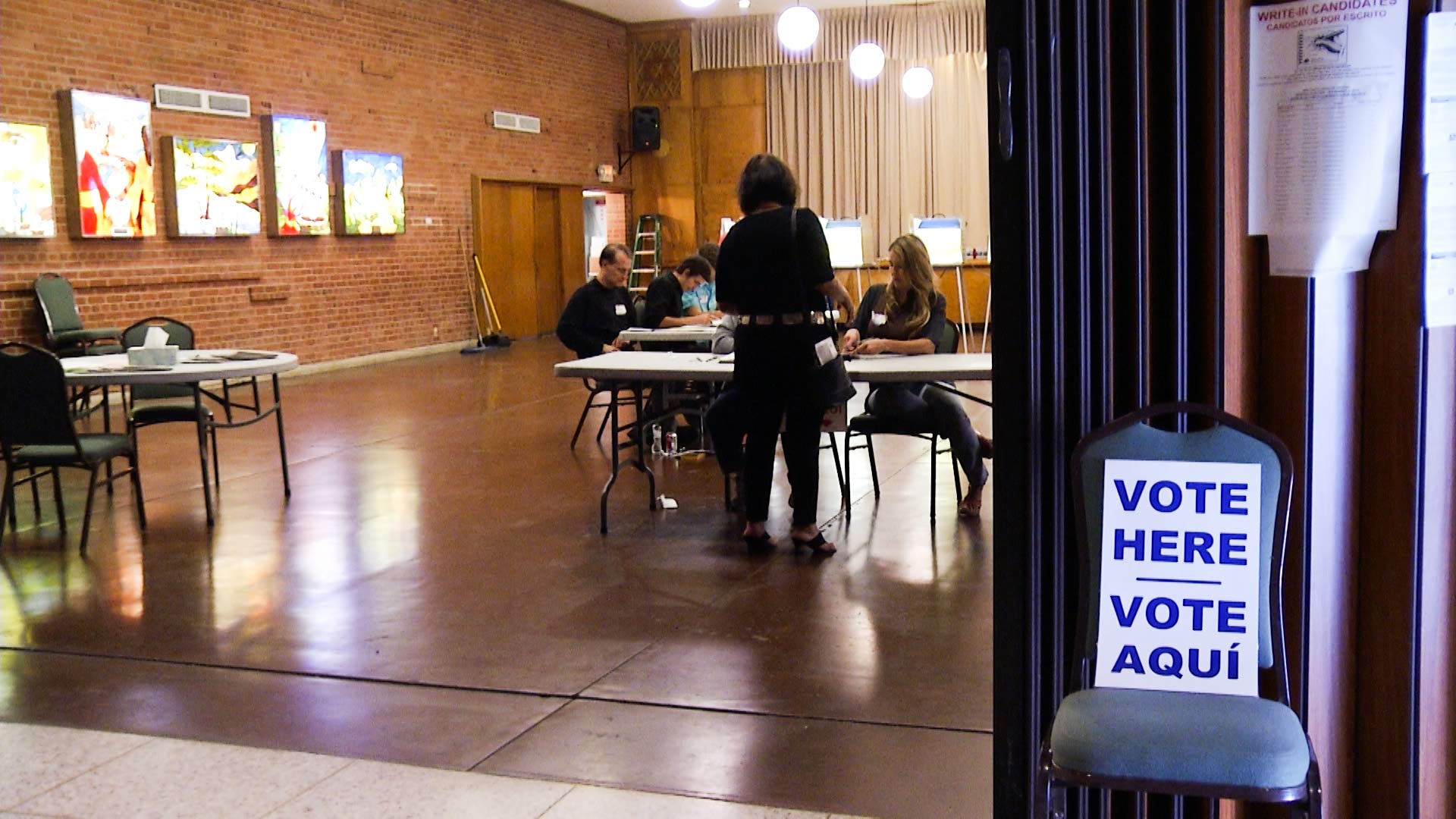 Volunteers check voter registration at a voting station.
AZPM Staff
Hackers try to get into the computer system at the Arizona Secretary of State's office more than 50,000 times a month, according to officials there.
Those computers include Arizona's election system.
Some of Arizona's election system was hacked in 2016, but those who got in were not able to see the database or change election results.
Since then, a number of security features have been added.
"We've instituted multi-factor authentication, that's having two ways to log in," said Secretary of State Michele Reagan.
That means even at the county level, anyone trying to get into the election database must use a key tag and a password.
Other changes include how data is entered, making it harder for a hacker to make a change if they get in.
The state is also working with th Department of Homeland Security and the FBI to prevent a cyber attack on the election system, all of which costs.
"If you can't guarantee that the election infrastructure is safe, that is a bigger problem than an expense," said Reagan.