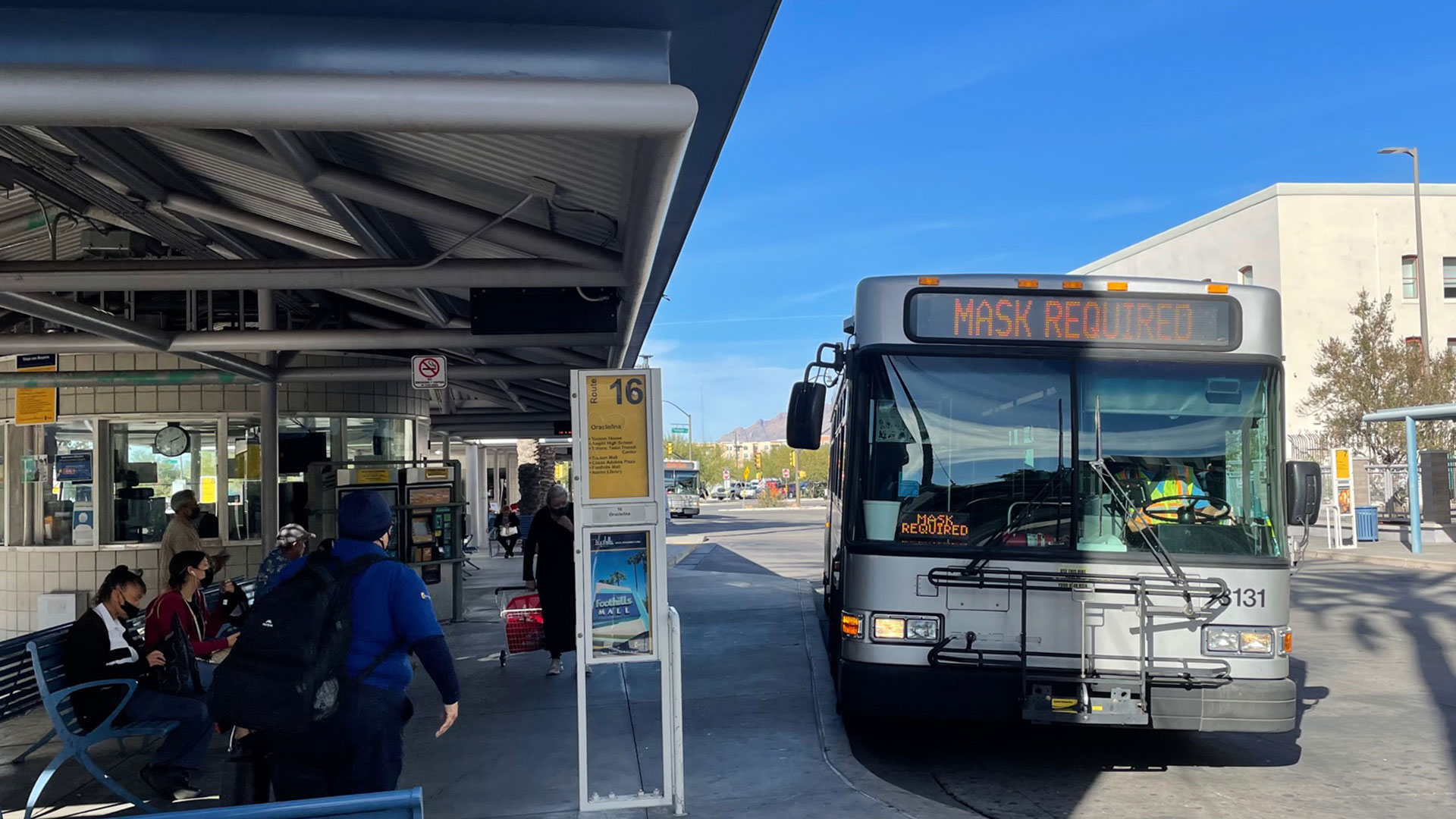 Passengers wait to board a bus at the Ronstadt Transit Center in downtown Tucson. Rides have been free since March 2020.
Tony Paniagua/AZPM
The Tucson city council voted unanimously Tuesday to keep rides on Sun Tran buses and street cars free through June 2022.
The council scrapped fares at the start of the COVID-19 pandemic, using federal relief funds.
But fares were set to go back into effect at the end of 2021.
With a motion by Vice Mayor Lane Santa Cruz, the council voted to keep rides free until mid-2022 and called on staff to craft options for creating a permanently fare-free transit system.
Councilor Richard Fimbres said keeping fares affordable is a necessity for many.
"My folks use the bus for going to the doctor, getting groceries and going for work. So, it's a necessity now to me because they can't afford to fix their cars right now," he said.
Mayor Regina Romero said she wants the city to work with the University of Arizona, school districts as well as major employers to find ways of funding a free option.
"I think it's for the benefit of our entire community and I could see how school districts and the University of Arizona and Pima College and their students could take full advantage," she said.
The city would join several others, such as Albuquerque, New Mexico, to move towards eliminating transit fares altogether.