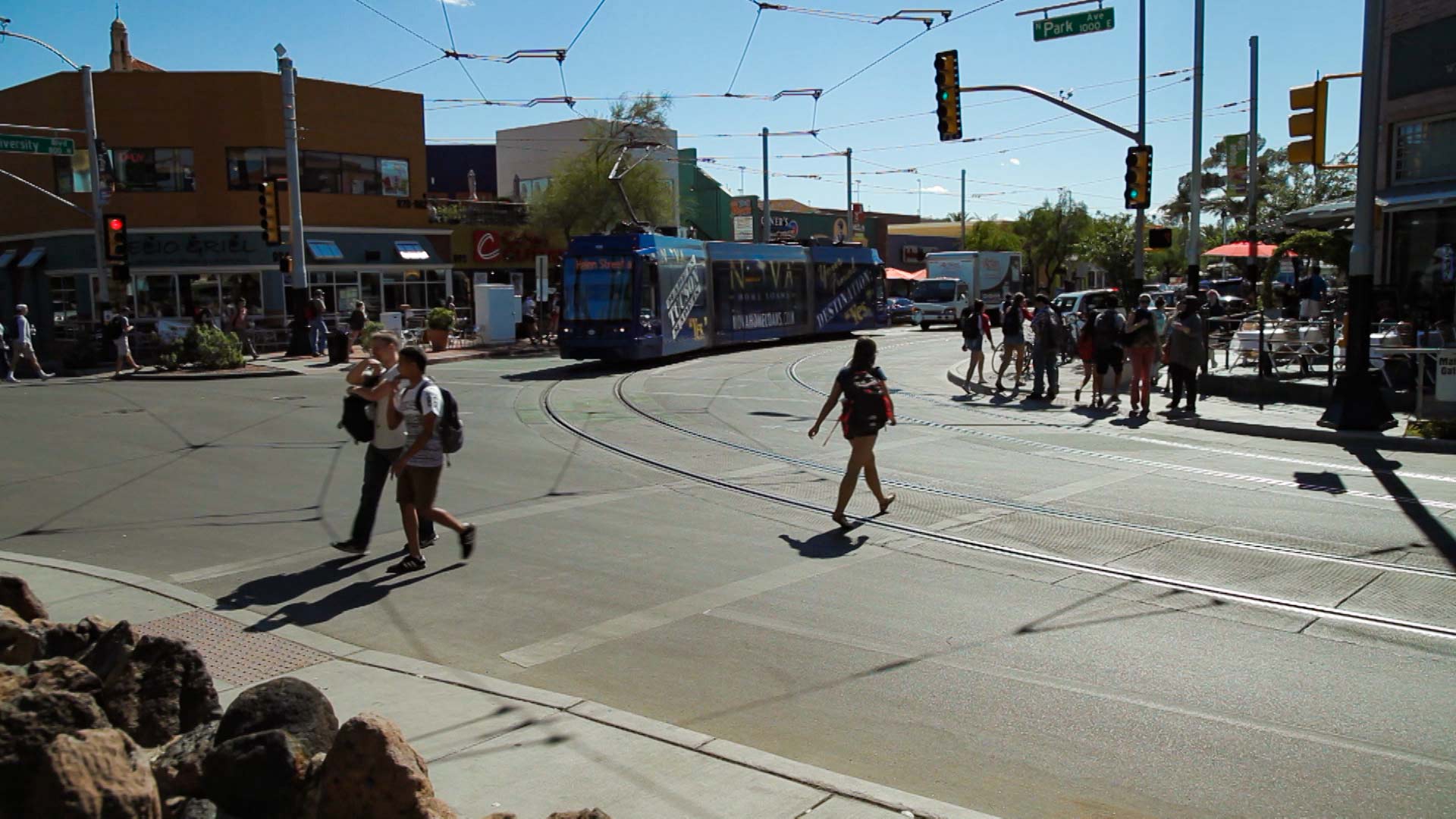 Tucson's streetcar passes by Main Gate Square, at the University of Arizona Campus.
AZPM
Tucson's buses and streetcars will remain free to ride through the end of the year, and possibly longer.

When the coronavirus pandemic was raging two years ago, Tucson followed the lead of other cities by eliminating transit fares. Besides encouraging people to ride, it reduced interaction between drivers and passengers, who could board at the back of the bus, to maintain social distancing.

Tuesday the Mayor and Council continued the policy through the end of this year, over the objections of the Teamsters union that claimed city buses have turned into rolling shelters for people experiencing homelessness.

A letter from Teamsters Local 104 claimed that a surge in homeless riders drove many community members away from public transit because they didn't feel safe. The union claimed without fares being charged, transit vehicles had become "a mobile refuge from the elements, frequented by drug users, the mentally ill, and violent offenders."
However, transit advocate Kylie Walzak testified the problem goes deeper than bus fares.

"Our society in general is experiencing widespread trauma from the pandemic, massive inequality, poverty, and other stress. The effects from the stressors on people surviving on the margins are not limited to how people treat other people on public transport," Walzak testified during the public hearing on the city budget.
The Teamsters complained that traditional transit riders, students and workers, have been replaced by what they called "unhoused and displaced individuals."

Council member Kevin Dahl said homelessness is a societal problem that isn't caused by free transit.
"I don't think it happens more because it's free. I think there're people in our community who are having problems, whatever, and they're on a bus and they cause problems," Wahl said. He asked the city manager to look for ways to address the problem.
The council continued the free-fare policy at least through the rest of this year as part of the city's $2 billion annual budget.