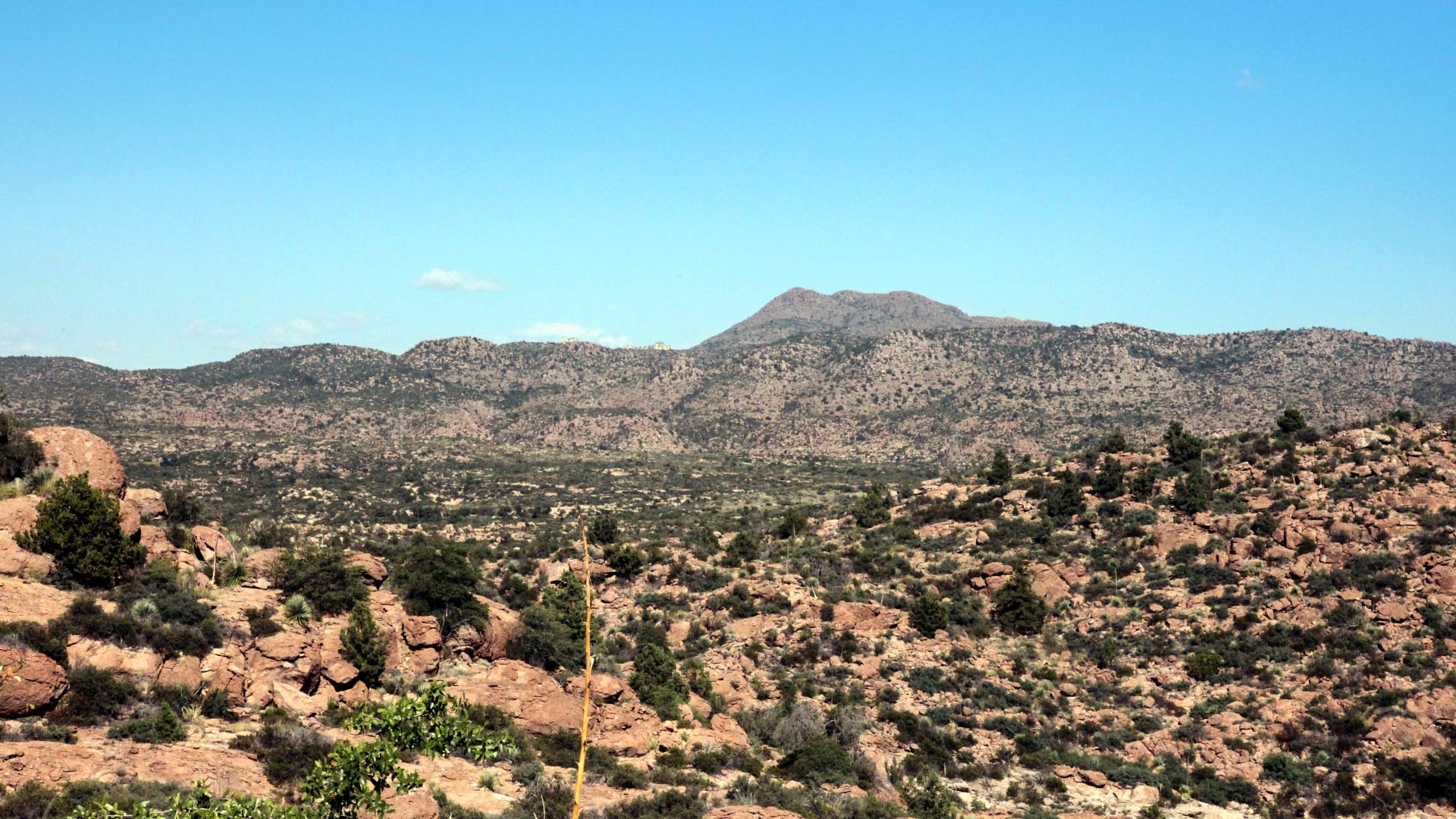 Oak Flat, east of Superior, Arizona. A company proposes to build one of the world's largest underground copper mines at this location.
AZPM
The U.S. Forest Service is scheduled to submit its final environmental impact statement Friday concerning Oak Flat near Superior.
The area, which has religious, cultural and historical value for the San Carlos Apache Tribe, is marked to become one of the largest copper mines in the country. Oak Flat and neighboring Apache Leap are within the 2,422 acres of Tonto National Forest that would be transferred to Resolution Copper under a land swap Congress approved in 2014. A 60-day window to complete land swap, which was pushed last minute in a defense bill by the late Sen. John McCain, will be triggered once the forest service submits its EIS.
"But if they don't sign and it gives time for this new administration to look at how the laws were exempt [and] the devastation it's going to bring — that was totally overlooked by everyone — I know that the outcome will be different," said Wendsler Nosie Sr., a former chairman of the tribe and the founder of Apache Stronghold.
Apache Stronghold is a nonprofit trying to stop the land swap and protect Oak Flat.
He said if the EPA submits the statement, it'll be harder for those trying to protect the land to reverse the action.
"From what I'm hearing right now, the Forest Service is ready on the 15th, the day it's signed, to transfer all activities over to Resolution Cooper," Nosie said.
He said he's hoping Gov. Doug Ducey and some members of the U.S. Congress will hold the transfer and thoroughly evaluate how a mine would impact all people and local natural resources.
Correction: This article has been corrected to name the U.S. Forest Service as the publisher of the EIS.