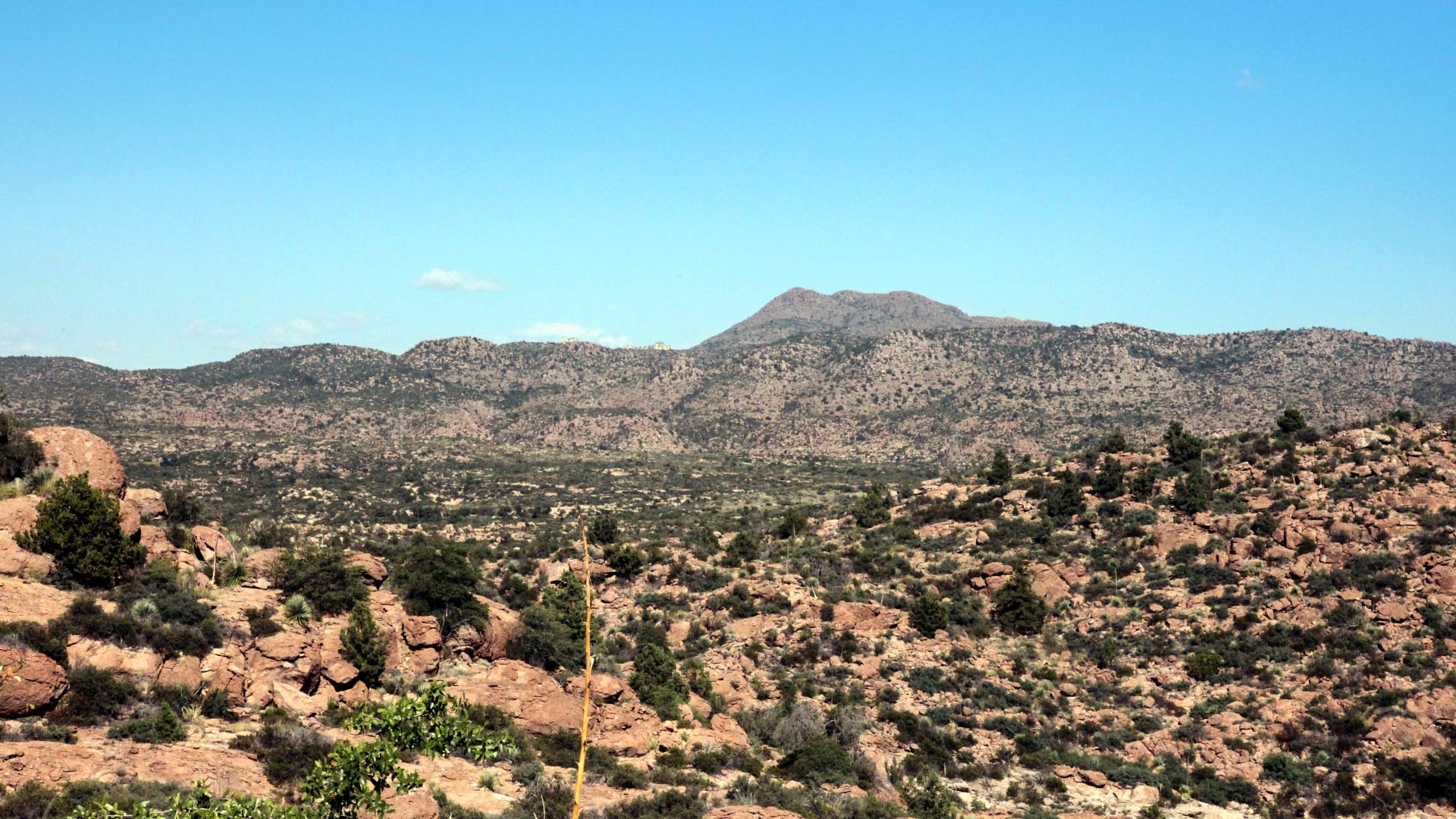 Oak Flat, east of Superior, Arizona. A company proposes to build one of the world's largest underground copper mines at this location.
AZPM
Resolution Copper wants to develop an underground copper mine near Superior, an hour east of Phoenix. The draft environmental impact statement released today by the Tonto National Forest is the first-stage environmental review of both the mining project and a congressionally-mandated land swap pushed by the late Sen. John McCain that gives the company 2,400 acres of mining claims in the national forest.
The mine would occupy a popular recreation area known as Oak Flat, home to numerous archaeological sites important to the San Carlos Apache Tribe. Rock climbers, environmentalists, the tribe and even some locals have opposed the project for years.
The draft EIS lays out areas of controversy around the mine, including water use, public safety concerns, environmental damage and the potential destruction of prehistoric and historic artifacts and resources, including human burials. It presents five action alternatives for the project, and one "no action" alternative. However, the document makes clear that because of the land swap deal approved by Congress in 2014, the Forest Service "does not have the discretion to select the no action alternative," meaning that the mine project will move forward.
The proposed mining technique, called "panel caving" drills tunnels and shafts into the ore body, leading to surface subsidence and an eventual crater estimated to be between 800 and 1,115 feet deep and nearly 2 miles across, according to the EIS.
According to the Forest Service, the copper mine would be one of the largest in the country, create more than 1,500 jobs and generate nearly $270 million in labor income for surrounding communities.
The Forest Service is welcoming public comment on the project for the next 90 days.